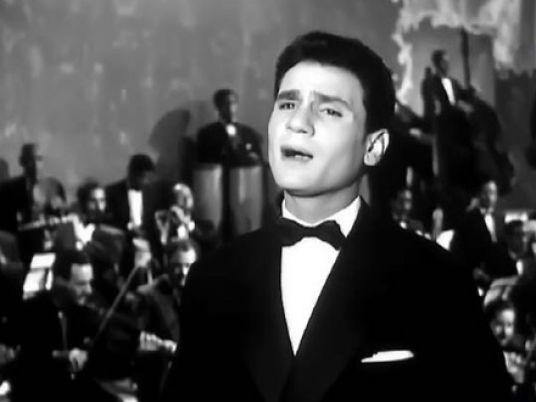 The classical Arabic Music ensemble of the Alexandria Opera House, led by Ihab Abdel Hamid, is giving a concert on Thursday evening at Sayed Darwish Theatre to commemorate the 38th anniversary of Abdel Halim Hafez.
The ensemble is singing a bouquet of masterpieces by Abdel Halim Hafez that have illuminated the history of modern Arab singing.
Hafez belonged to a generation of singers called the "Golden Sighs." He was born as Abdel Halim Shabana in the village of Al-Helwat in Zagazig on 21 June 1929. He studied composing at the Institute of Arabic Music, where he met Kamal al-Tawil, who later became a famous composer and wrote songs for him. He graduated in 1948 and worked for four years as a music teacher in Tanta before he moved to Cairo.
In 1950, he joined the Radio Orchestra as an oboe player before Hafez Abdel Wahab discovered his singing talent and changed his name to Abdel Halim Hafez.
He then sang for the most famous composers and lyricists to become an icon in Egypt and all the Arab countries, with 230 songs and 16 films.
He died on 30 March 1977 of liver cirrhosis caused by a bilharzia that he had contracted as child in his village. He was given a popular funeral not less majestic than that of President Nasser and singer Om Kalthoum.
Edited translation from Al-Masry Al-Youm