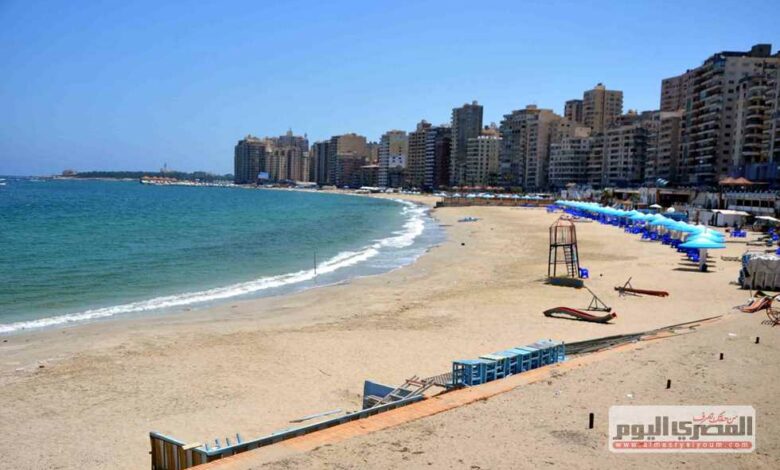 The city of Alexandria's 65 beaches, extending from Abu Qir in the east to Abu Talat in the west, received about one million visitors from various governorates during the Eid al-Adha holiday, the Central Administration for Tourism and Resorts in Alexandria announced on Tuesday.

The occupancy rate on the beaches on the first day of the holiday was only 25 percent, on the second day over 75 percent, and on the third and fourth days one hundred percent.
The statement added that follow-up by authorities took place during the Eid days on a regular basis to achieve the highest levels of discipline and commitment on the beaches of Alexandria, in implementation of the directives of Alexandria Governor Mohamed al-Sharif.
The Head of the Tourism and Resorts Department, Mohamed Abdel Razek, stated that the department received 155 complaints from beach-goers during the seven-day Eid holiday.
He assured that all complaints were addressed.