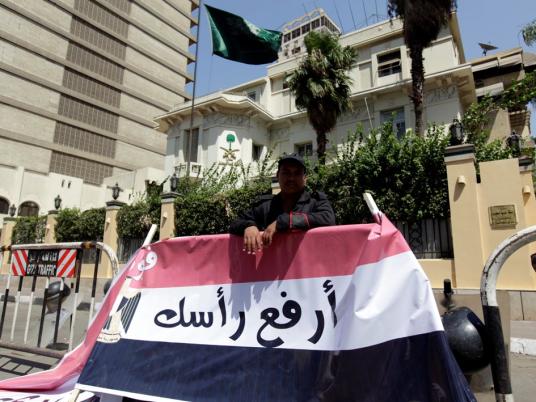 Assistant Foreign Minister for Consular Affairs and Egyptians Abroad Ali al-Ashiry on Sunday met with Saudi Ambassador Ahmed al-Qattan to emphasize the strong relations between the two countries.
Qattan told Ashiry that there are only 26 Egyptian prisoners in Saudi Arabia, as the status of the rest has been legalized.
He also emphasized the importance of a joint consular committee to discuss bilateral topics, on which Egypt has been awaiting a response from the Saudi side as to when it would be held in Cairo.
Ashiry said the Saudi ambassador promised to follow up on a number of Egyptians against whose financial dues judicial verdicts were issued.
The issue of Egyptian detainees in Saudi Arabia is a common source for tension between the two countries. Families of the detainees staged several protests accusing the authorities in the kingdom of holding them without investigations.
In a statement last week Qattan said "The number of Egyptians in Saudi Arabia exceeds 2 million people, and the number of Egyptians in Saudi prisons does not exceed 1,000 people."
Edited translation from Al-Masry Al-Youm