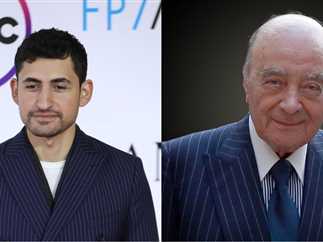 Egyptian actor Amir al-Masry joined the cast of "The Crown" to embody the character of Egyptian businessman Mohamed al-Fayed in the prime of his life, as part of the events of the fifth season of the series.
"The Crown" series is considered one of the greatest series in the history of drama, as it won 138 awards, including 21 Primetime Emmy Awards, and has a rating of 8.6 on the IMDb movie and series rating website.
The series is ranked 101 among the top 250 series according to audience ratings.
Events take place in the reign of Queen Elizabeth II and trace many of the political and romantic events that have shaped the twenty-first century.
Masry is also currently filming his scenes in the series "Momken Nerga" (We May Return), which is inspired by the famous "Crazy Ex-Girlfriend" series, which has a rating of 7.8 on IMDb. Amir is co-starring in the series Maryam al-Khasht, and Adam al-Sharqawy, written by Amr Medhat and directed by Joe Bou Eid.