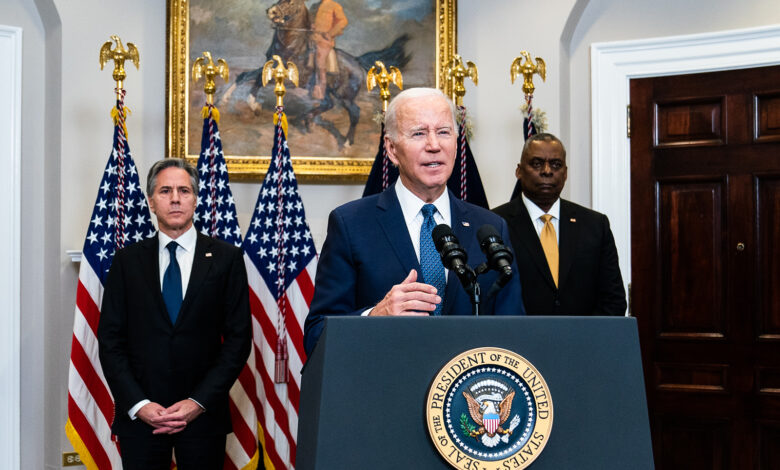 The more Russian President Vladimir Putin tries to break NATO, the stronger it gets.
Not for the first time in the war in Ukraine, President Joe Biden took decisive action that closed fissures in the alliance. He announced Wednesday he would ship 31 advanced US tanks to Kyiv's military in a move that prompted a reluctant Germany to drop its resistance to sending its own tanks and could unlock similar moves all over Europe.
This represented a significant symbolic, political and military win for Ukraine. It hopes what it calls its new "iron fist" will punch through entrenched Russian lines in the east, could fuel an advance on Russia's land bridge to annexed Crimea in the south and will stave off a feared Russian spring offensive.
It took Biden's statesmanship to end the most public and damaging Western rift of the war so far. The US had previously said its Abrams tanks were too complex and too high maintenance for the Ukraine war and didn't suit the terrain. But Biden's change of heart, which gives Germany cover, underscores Washington's view that Western unity against Putin is critical to saving Ukraine.
Indeed, Putin's major goal off the battlefield is to forge splits between the Western allies and to disrupt or end the flow of weapons on which Ukraine's survival as an independent nation depends.
His failure, despite fierce Russian public threats designed to bully European nations into balking at tank transfers, also comes after a mild winter robbed Russia of another prong of its strategy — starving Europeans of gas imports during freezing weather in hopes they'd pressure their own leaders to step back from supporting Ukraine.
"Putin expected Europe and the United States to weaken our resolve," Biden said at the White House on Wednesday. "He expected our support for Ukraine to crumble with time. He was wrong … and he was wrong from the beginning and he continues to be wrong. We are united."