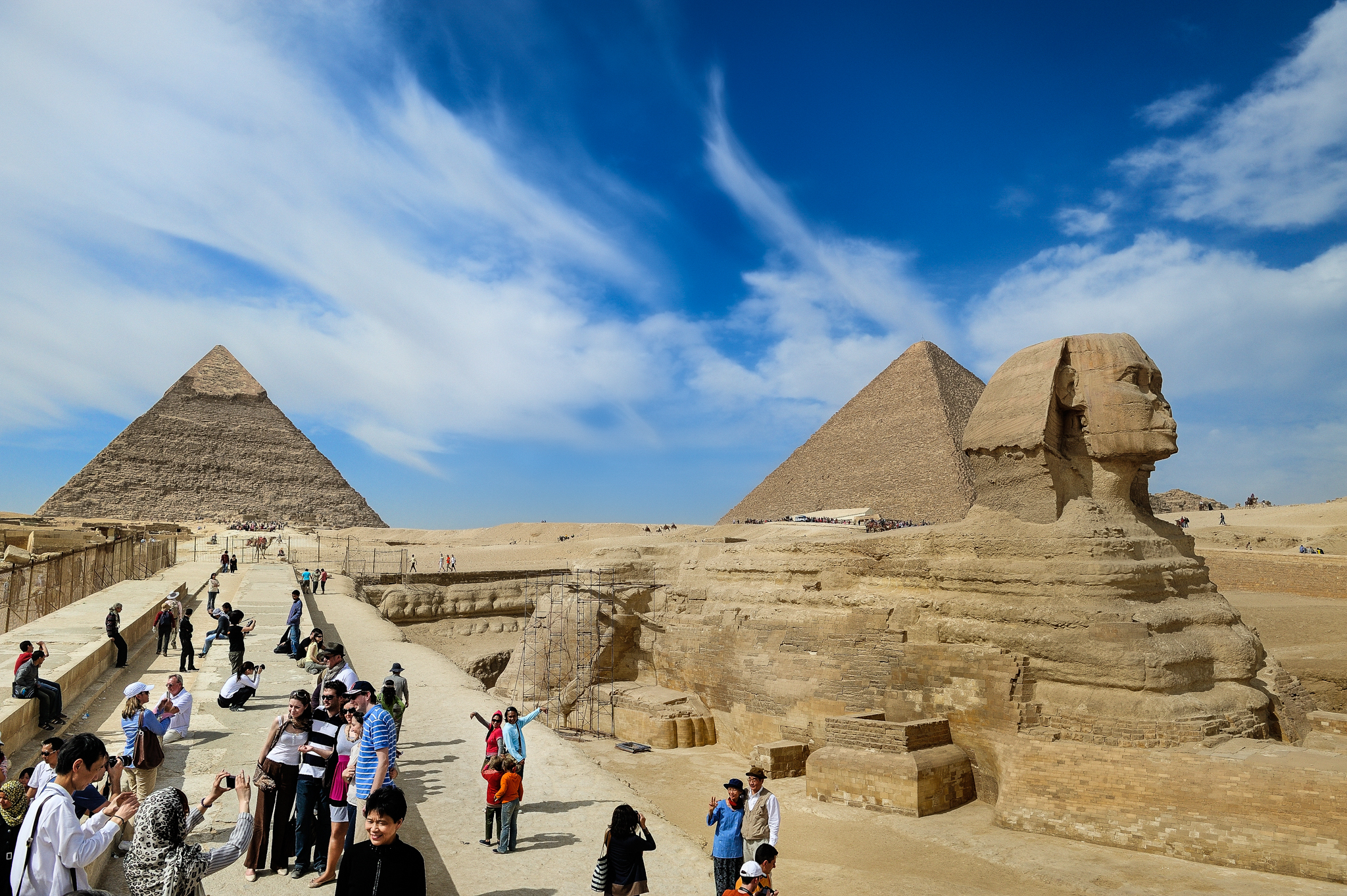 Egypt's Ministry of Antiquities completed on Wednesday the construction of several service units and restrooms at the Giza Pyramids area for the archaeologists accompanying and guiding the visitors, said Assistant Minister for the Development of Archaeological Sites Ayman Saed.
Saed added that the rooms are equipped with small umbrellas, as well as rest and power supplies to charge electric appliances, mobiles and cameras.
Saed pointed out that the ministry would construct service units, guidance signs, security kiosks and reception gates at the areas of Abu Simbel, Philae, the Karnak Temple Complex, Dahshour and Saqqara as part of the ministry's plan for the development of archaeological sites in cooperation with the National Bank of Egypt (NBE) and UNESCO.
The head of the ministry's projects sector, Waad Allah Abu al-Ella, clarified that the ministry has removed grasses and waste as part of the project to develop the Philae Temple in Aswan.
The ministry started improving the quality of the temple's anchorage overlooking the Nile River and placing new signs around the temple with a full-detailed map of Philae.
Abu al-Ella added that the development works would also include the restoration of bathrooms and the installation of new security kiosks and modern surveillance systems.
Edited translation from Al-Masry Al-Youm