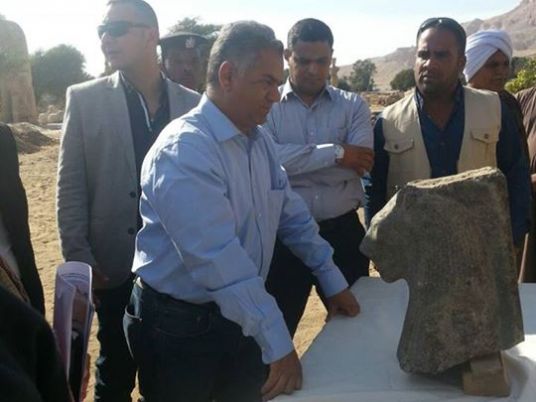 Mohamed Mostafa Abdel Meguid, head of the underwater antiquities department at the Antiquities Ministry, said the restoration and registration centers have registered all the relics that will be transferred to Paris and displayed in an international exhibition on submerged antiquities in September.
In remarks to Al-Masry Al-Youm, Abdel Meguid said the registration process for the relics has been used by the ministry for a long time, particularly when items are transferred abroad. Parts of these relics are photographed with a magnifying lens in order to compare them with the items after they are returned.
Approximately 293 items will be transferred, with 80 percent of them restored from the Mediterranean. Other pieces are from the Romanian-Greek museum, the Alexandria National Museum, the Submerged Antiquities Museum within the Bibliotheca Alexandrina and the National Museum in Cairo.
The items will be transferred on July 26 and the exhibition will open on September 7 for six months. The exhibit will then travel to Zurich, Switzerland for four months, followed by the British Museum for six months, before the relics are returned to Cairo.
Edited translation from Al-Masry Al-Youm