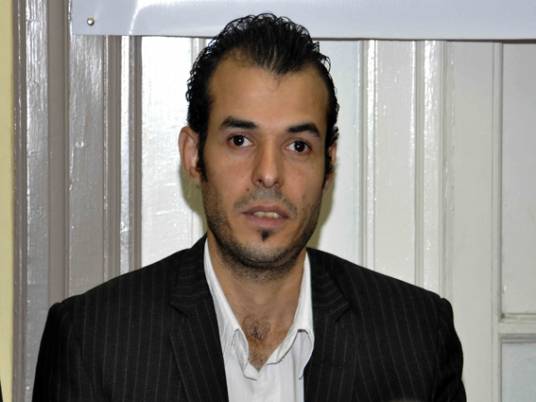 April 6 Youth Movement co-ordinator Amr Ali has continued his hunger strike for the fifth consecutive day in protest against what the movement described in a statement on Wednesday as abusive practices and systematic maltreatment against him in Tora Prison.
Ali is serving a two-year sentence in prison over charges of protesting without a permit, rioting and resisting arrest.
"The ongoing systematic assault and maltreatment against young opposition activists of different affiliations in prisons, the latest of which was placing Amr Ali in a solitary confinement at Tora Prison, assaulting and maltreating him, are a shame to the ruling regime, the political parties, and politicians, and represent another failure for the National Council for Human Rights (NCHR) which takes the side of the security authorities," April 6 said in a statement.
Member of the National Council for Human Rights Nasser Amin expressed support to April 6's statement describing the council's stance from deteriorated conditions and violations committed against prisoners in prisons as "disgracing".
The NCHR has to inspect prisons freely without a need to obtain a permit from the public prosecution prior to inspection, Amin opined.
The NCHR has repeatedly called for the cancellation of legislation which hinder its work but its requests were met with square refusal, Amin said.
Ali was arrested in September 2015 in Monufiya. A Misdemeanor Court mitigated in July a 3-year earlier sentence that was issued in February against Ali to two years in prison.
Edited translation from Al-Masry Al-Youm