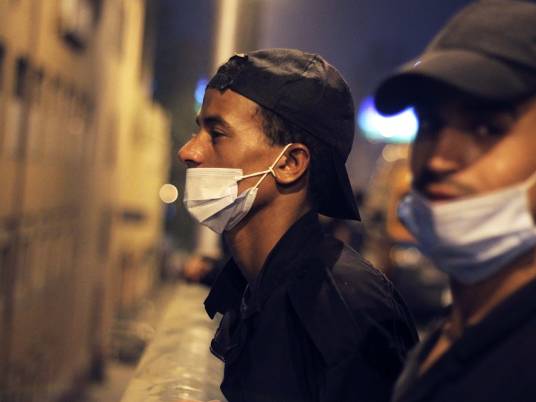 The April 6 Youth Movement said in a statement on Sunday that the third anniversary of the revolution was a repeated scene with different faces. "The only unchanged face is that of the revolutionaries," the statement said.
"Throughout the past three years, we saw people celebrating a revolution whose demands were not fulfilled and others calling for a revolution that they have betrayed, while the nation is looking for someone who calls for reconciliation and advocates nothing but the truth," the statement added.
It continued to say that the government called for celebrations of a revolution that it considers a "setback" and entrusted its security arms to secure the celebrants who raised the pictures of those that the revolution was originally sparked against.
"The security forces did indeed secure the celebrants," the statement said. "They killed 40 people in clashes on Saturday."
"The regime seeks to suppress the revolution in favor of a handful who are seeking power," the movement claimed, pointing to security forces firing live ammunition and tear gas at protesters in Mostafa Mahmoud Square and outside the Journalists Syndicate.
"The unprecedented security crackdown on demonstrators and the killing of more than 50 of them and the wounding of hundreds of others is a clear message that things have returned to what they were like before 25 January 2011, if not worse," said Amr Ali, the general coordinator of the movement.
"The brutal suppression, tyranny and narrow horizon of the regime will produce more of the terrorism it claims is fighting day and night," he added. "These practices will isolate that regime more and more internally and abroad."
Edited translation from Al-Masry Al-Youm