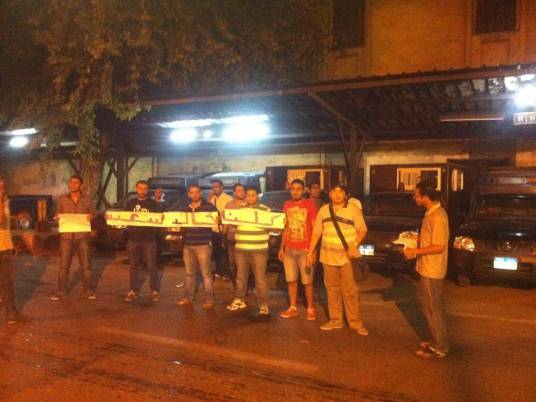 The April 6 Youth Movement has said one of its members was shot dead during protests in Giza on Wednesday.
On its facebook page on Thursday, the group said Khaled al-Rashidy "received a gunshot in the head that caused a severe internal hemorrhage. The fire came from police forces on their invasion of the village of Nahya yesterday."
Anadolu Agency said Rashidy was shot as police dispersed protests by opponents to the regime who also included supporters of former president Mohamed Morsy.
It quoted Ahmed al-Ansary, head of Egypt's ambulance service, as saying that Rashidy died of his injuries at Qasr al-Ainy hospital in Cairo.
The April 6 Movement was a main opponent against the rule of former presidents Hosni Mubarak and Mohamed Morsy. The group, known of its opposition to military influence, maintained its opposing stances under former defense minister and current president Abdel Fattah al-Sisi.
The group was formed upon calls for a general strike on 6 April 2008 in solidarity with protests of spinning and weaving workers in Mahalla city, who decried price hikes and low wages.