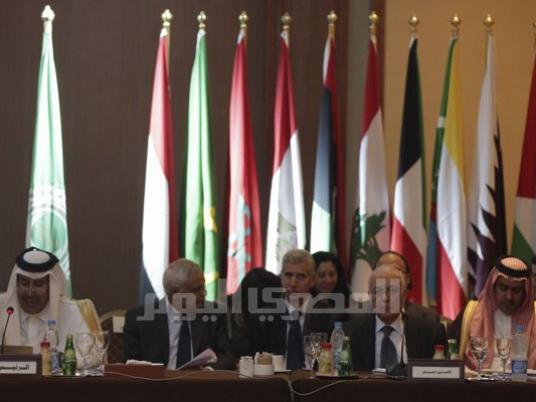 Arab leaders meeting at a summit this week face rapidly deteriorating conflicts in Yemen and Libya, but have yet to agree on a concrete plan to counter a growing threat from Islamist militant groups and regional chaos.
Yemen's crisis will be high on the agenda at the March 28-29 Arab League meeting in the Egyptian resort of Sharm el-Sheikh, after the country's foreign minister called on Arab states to intervene militarily.
The Iran-backed Shi'ite Houthi militia have dramatically expanded their fight for control of the country, which borders Saudi Arabia, since taking over the capital Sanaa in September.
By Wednesday, their forces had moved to within about 60 km (37 miles) of the southern port city of Aden where President Abd-Rabbu Mansour Hadi has sought refuge.
The Arab League's deputy secretary general said on Wednesday the regional body would discuss a proposal by Yemen's foreign minister for Arab states to intervene directly and halt the Shi'ite militia's advance.
"Yemen's foreign minister proposed the idea today," Ahmed Ben Hilli told Al Arabiya Al Hadath television channel.
While Arab leaders, almost all of whom are Sunni Muslims, may call for a united Yemen and tough stand against the Houthis, history suggests tangible action may prove elusive.
Arab leaders will be presented with a multitude of other challenges at the summit.
The civil war in Syria enters its fifth year and the United States and Iran are seeking a final nuclear deal, a process that has worried many Sunni Arab leaders wary of Iran's growing dominance in the region.
Calls for a unified Arab force in the past have failed to produce results, but the dangers facing the region have perhaps never been starker.
Islamic State militants, who have taken over swathes of Iraq and Syria, have spawned splinter groups from Libya to Egypt to Yemen that have pledged allegiance to it.
In Libya, the official government is based in the east after a rival faction seized the capital Tripoli in August and set up its own administration. Locked in a power struggle, the two sides rely on former rebels who helped topple Muammar Gaddafi.
Ashour Bourashed, Libya's ambassador to the Arab League said Qatar was still opposed to a demand by Arab states to lift an arms embargo on the official Libyan army.
"There is a general feeling of danger and a general feeling of the necessity to work together against this new danger. There is an existential threat on Arab states," said one North African delegate, who declined to be named.
POSITIVE IN THEORY
Egypt, which last month struck Islamic State targets in Libya after militants beheaded 21 Egyptian Christians, has called for a U.S.-led coalition that is bombing Islamic State targets in Iraq and Syria, to also hit the group in Libya.
Egyptian President Abdel Fattah al-Sisi is likely to push for a unified Arab force to take on militancy.
"There are imminent dangers in Arab countries and there needs to be a group movement to confront this danger," an Arab diplomatic source told Reuters. "There is a general feeling in support of this idea, but the decision and discussions will be in the hands of Arab leaders," the source said.
One permanent Arab League delegate said the force's mission and size had to be defined, as well as the mechanisms for funding, training and provision of weaponry.
"In the long-run, it is untenable that the Arab world's internal conflicts are primarily dealt with by non-Arab actors," said H. A. Hellyer, non-resident fellow at the Centre for Middle East Policy at the Brookings Institution in Washington DC.
"The problem with a multi-Arab military force, however, is that the 22 Arab states have very different views on how to deal with various problems, making it difficult for them to unite on a single plan. That hasn't happened on Syria, Iraq, Libya or Yemen, despite the depth of the problems in those states," Hellyer told Reuters.
Arab leaders are also worried about Tehran's tightening grip on Arab states from Iraq to Lebanon and Syria to Yemen. Because Iranian forces and allied militias are spearheading the fight against Islamic State in Iraq and Syria, many Sunni Arab leaders believe the United States will do nothing to stop Tehran maximising its strength across the Middle East.
Asked how he interpreted Iran's strong presence in four Arab capitals – a reference to Baghdad, Beirut, Damascus and Sanaa — Arab League Secretary General Nabil el-Araby said:
"(I interpret this) with extreme worry."