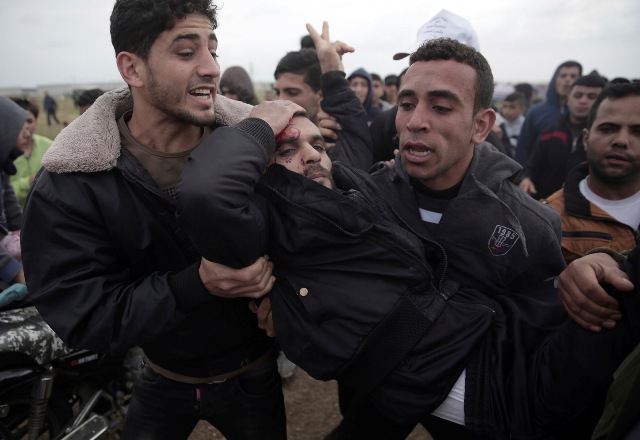 The Arab League called on the United Nations (UN) Security Council on Tuesday to form an international fact-finding committee on Israel's attacks against peaceful Palestinians during their participation in 'The Great Return March' in the Gaza strip, which is organized on March 30 yearly.
Secretary-General of the Arab League Ahmed Abu al-Gheit said during the urgent Arab League meeting concerning the Israeli escalation, "If the UN Security Council continues its current failure, [the Arab League] will resort to the UN General Assembly to provide protection for the Palestinian people and form a committee to investigate the events of March 31."
Abu al-Gheit demanded the UN Security Council work on the implementation of a two-state solution and make peace between the Israelis and Palestinians.
Abu al-Gheit was astonished of the Israeli candidature for a non-permanent membership of the UN Security Council for July 2018 while it violates international laws.
Meanwhile, the permanent representative of Saudi Arabia to the Arab League Badr al-Tarifi asserted that his country is working on achieving a  comprehensive and just peace in Middle Ease, in addition to restoring rights of Palestinian people on basis of the Arab Peace Initiative.
Edited translation from Al-Masry Al-Youm