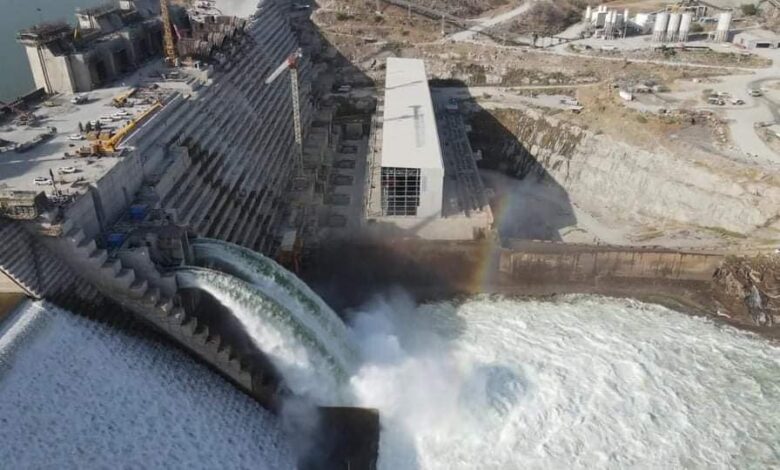 The Secretary-General of the Arab League Ahmed Aboul Gheit said on Friday that the league clearly aligns itself with the water rights of Sudan and Egypt by approving a binding legal agreement with Ethiopia regarding the Grand Ethiopian Renaissance Dam (GERD).
He added that the international community is therefore required to pressure Ethiopia to take the required approach necessary to resolve the crisis.
Aboul Gheit's statements came during a session of talks with the President of the European Council Charles Michelon the sidelines of his participation in the Paris Conference on the situation in Libya.
The Arab League Chief stressed that the issues of water security in the Arab region have become an advanced Arab priority.
Egypt and Sudan say they want a legally binding agreement, while Ethiopia says any pact should be advisory.
Egypt and Sudan consider the dam a threat to their vital water supplies, while Ethiopia considers it essential for development and doubling its electricity production.
The downstream nations fear possible blows to water facilities, agricultural land, and overall availability of Nile water. Negotiations over the dam between Egypt, Ethiopia, and Sudan have stalled for years, with the three parties ultimately failing to reach any agreements.
The disputed dam is the largest hydroelectric project in Africa, with a cost of more than four billion dollars.
The construction of the dam, which began in 2011, is considered to be one of Egypt's most serious water issues.
Egypt, which relies considerably on freshwater from the Nile, has voiced fears that the GERD would negatively impact the country's water supply, and has insisted that measures be put in place to protect downstream countries in case of drought during the dam's filling process.