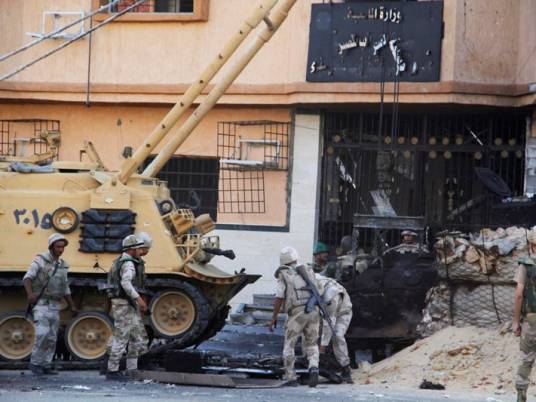 Unidentified gunmen attacked on Sunday morning the headquarters of the Arish Military Prosecution, North Sinai, but left no casualties.
Eyewitnesses said the gunmen fired at the building, prompting army forces to fire back. The attackers then rushed to flee the scene.
The headquarters of the Arish military prosecutor has been the target of several attacks over the past period, using automatic weapons and explosives.
Security Authorities in Sinai has, two weeks ago, closed the square leading to the building, and started the construction of a security wall to surround the headquarters, which is still under construction.
North Sinai has been the center of random attacks against military since the ouster of former President Mohamed Morsy. Most attacks have been drive-by shootings by armed assailants, who quickly escape authorities after spraying bullets.
Edited translation from Anadolu Agency