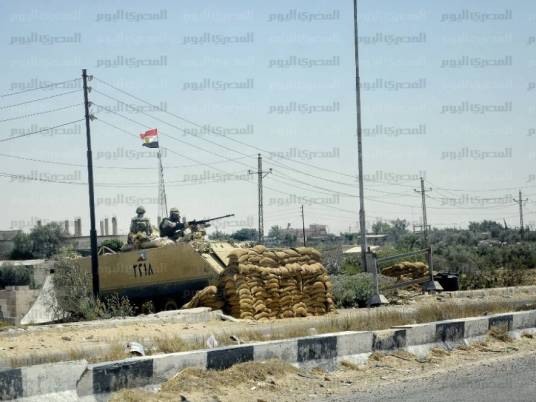 Armed men fired on the North Sinai radio building in Arish on Thursday. No injuries have been reported so far.
The North Sinai security department stormed neighborhoods in Arish on Wednesday, arresting five Palestinians charged with attacking the civil defense building in an earlier bout of violence.
The five Palestinians were arrested inside a mosque near to Arish's meteorology building close to Nasr mosque, a supposed stronghold for jihadi groups in the area.
Sinai has witnessed several terrorist attacks since the ouster of President Mohamed Morsy in an army-sponsored takeover on 3 July. Several security troops and militants have died in the violence.
Twenty-five Central Security conscripts were killed on Monday, prompting the army to announce Sinai as a closed military zone in order to hunt down the perpetrators.
Edited translation from Al-Masry Al-Youm