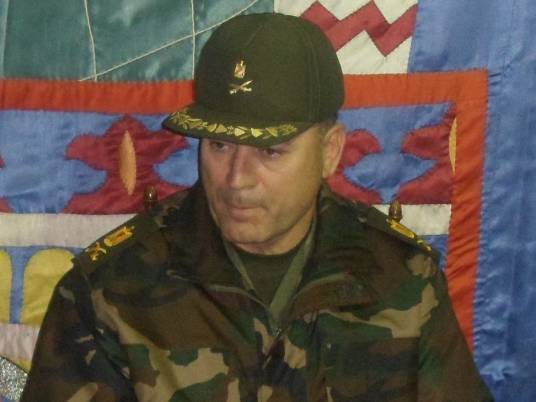 Third Field Army Commander Osama Askar has explained that Sinai Bedouins have help the armed forces secure the rugged valleys in South Sinai, just as they helped the army during the October 1973 war.
At breakfast with the tribes in the Arab al-Dabbour district of Suez, Askar said that the Bedouins are securing Jebel Ataka and areas of the Suez Canal.
He pointed out that he has agreed with the governor of South Sinai to allow Bedouins to own the land surrounding wells in South Sinai.
For his part, Mohamed Abu Hussein, elder of the Huwaitat tribe, has said that all tribes stand side by side with the armed forces with which they have had a relationship for a long time.
Edited translation from Al-Masry Al-Youm