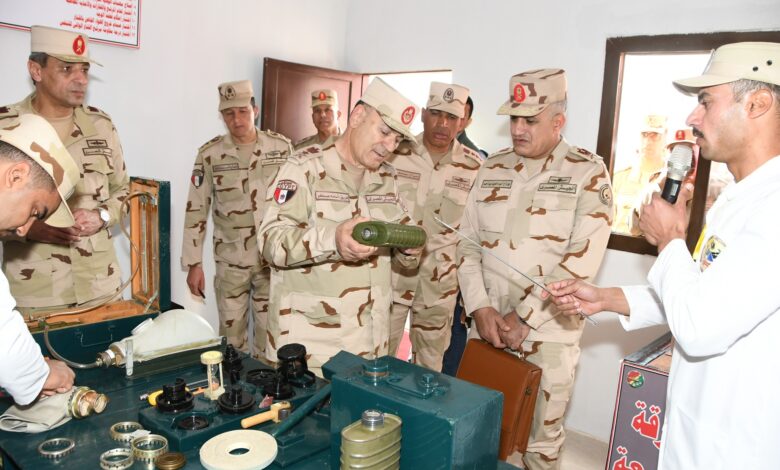 The Egyptian Armed Forces announced that its forces made an operational statement of the small and skilled tactics in the field for one of the formations of the Central Military Region, using the latest advanced training methods.
The Egyptian forces affirmed their keenness to develop and modernize methods of combat training within the Central Military Region.
This means that the personnel of the region would maintain a high combat readiness to enable them to achieve all the tasks assigned to them.
This was followed by the presentation of the stages of the practical statement, topographic guidance and the conditions of the forces within the statement, followed by a review of the basic skills of the individual and the group in the field and the combined tactical training of the specialized elements.
Lieutenant-General Osama Askar, Chief of Staff of the Armed Forces, inspected a complex of industries that includes depot for the repair of tanks and workshops for the maintenance of weapons, ammunition, signal equipment and vehicles, to check on the technical and administrative condition of weapons and equipment.
The Egyptian Armed Forces had announced the downing of an Egyptian fighter as part of the implementation of a training activity for the Air Force on Sunday.
The Egyptian army further said in a statement that: "Within the framework of implementing the training activity of the Air Force today, Sunday, 27/11/2022, a fighter plane crashed in one of the training areas as a result of a technical malfunction. Its crew subsequently survived without causing any damage to the area of the plane crash. Necessary measures are being taken with the knowledge of the competent authorities."