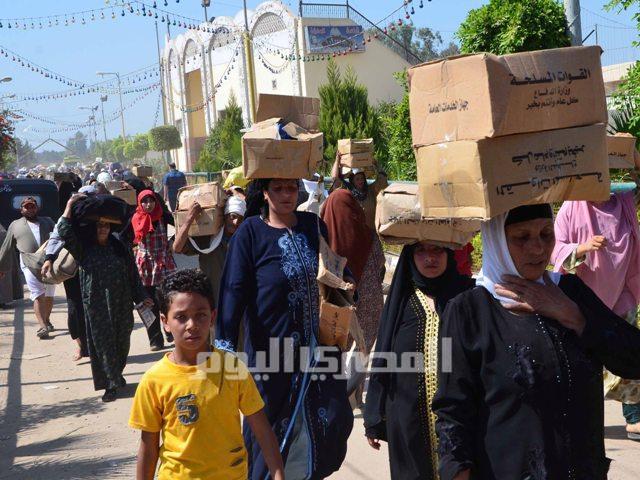 Egypt's armed forces have prepared eight million packages of subsidised food for distribution to citizens nationwide, in line with instructions from President Abdel Fattah al-Sisi.
The food distribution program is part of a wider government effort to alleviate poverty in the face of sharp consumer inflation that has pushed up food prices.
Preparations for the distribution effort were completed on Tuesday, according to the Defense Ministry, and the packages are already being distributed at half price at key points across the country.
Defense Minister Sedqy Sobhy ordered the military's public services organization to work with the National Service Projects Organization and the supply authority to distribute the packages in the vicinity of field armies and military zones. The first phase of distribution involves one million packages.
The packages include one kilogram each of sugar, rice and fava beans, three packs of macaroni, and one pack each of margarine, tomato sauce and tea. The whole package will be sold for just LE25.
According to a ministry statement, 400,000 packages will be distributed at governorates located within the central military command, 200,000 packages in the southern military zone, 140,000 packages in the second field army zone, 120,000 in the northern military zone, and 40,000 packages in the western military zone.
Edited translation from Al-Masry Al-Youm