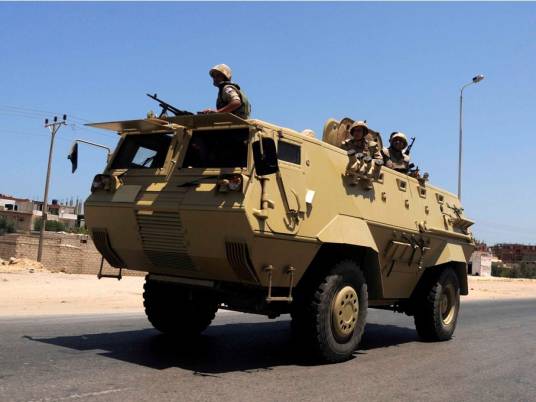 The army has intensified its presence in Tahrir Square on Friday morning, hours before the so-called "Anger" demonstration planned by the Muslim Brotherhood in rejection of the clearing of their sit-ins and in demand of the prosecution of those responsible for killing and injuring supporters of the deposed president.
Armored vehicles were placed near the Egyptian Museum and in Abdel Moneim Riad Square, completely halting traffic.
The Brotherhood had announced that demonstrations would launch from all mosques in Cairo and Giza, and march to Ramses Square.
Freedom and Justice Party spokesperson Ahmed Ramy said the demonstration would be peaceful. "We will retain the will of the people," he said. "This is no time for reconciliation."
The army has also intensified its presence in all governorates to secure public installations. An army source said that the troops would deal firmly with any acts of violence.
Edited translation from Al-Masry Al-Youm