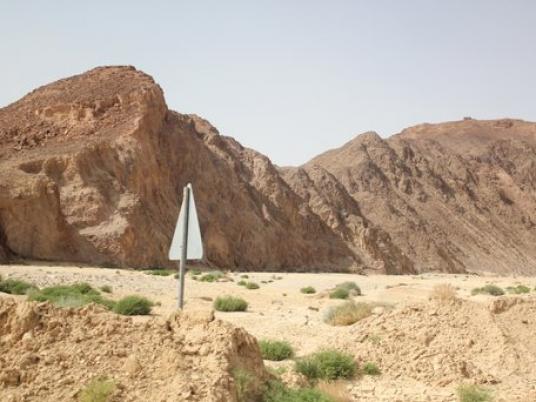 Egypt's Armed Forces managed to kill four militants who are suspected to be members of the IS affiliated group of 'Sinai Province', while other two militants were arrested in central Sinai.
According to a statement released on Sunday from the army's official spokesperson, the forces that are conducting a wide-scale military operation to eliminate the presence of IS inside North Sinai were able to destroy 386 stationing points used by IS militants.
"Forces were also able to detect and detonating 30 explosive devices 'IEDs' planted by militants to target the raid forces in the areas of operations" the statement read.
The Sinai 2018 military operation began on February 9 aiming to root out terrorism in the troubled Sinai, which has been rocked by a low-intensive war between Islamist militants and the state since 2013.
After the first month since the start of the operation, Egypt's official spokesperson for the Armed Forces Tamer al-Refaie said in a press conference on that 105 militants had been killed.
He used the Arabic word "takfiri" to refer to extremists who accuse other Muslims of being non-believers, as a justification to use violence against them.
On the expected length of the operation, Refaie noted that there is no time limit and that it will conclude when its goals are achieved.
Refaie noted that 461 people have been arrested while trying to illegally migrate, while another 2,829 people were arrested for being wanted in criminal cases, or on suspicion of providing logistical assistance to the militants.
Since 2013, North Sinai has witnessed a growing number of terrorist attacks carried out by Islamist militants in North Sinai, including various attacks against the army and the police. The group pledged allegiance to the Islamic State group in 2014.