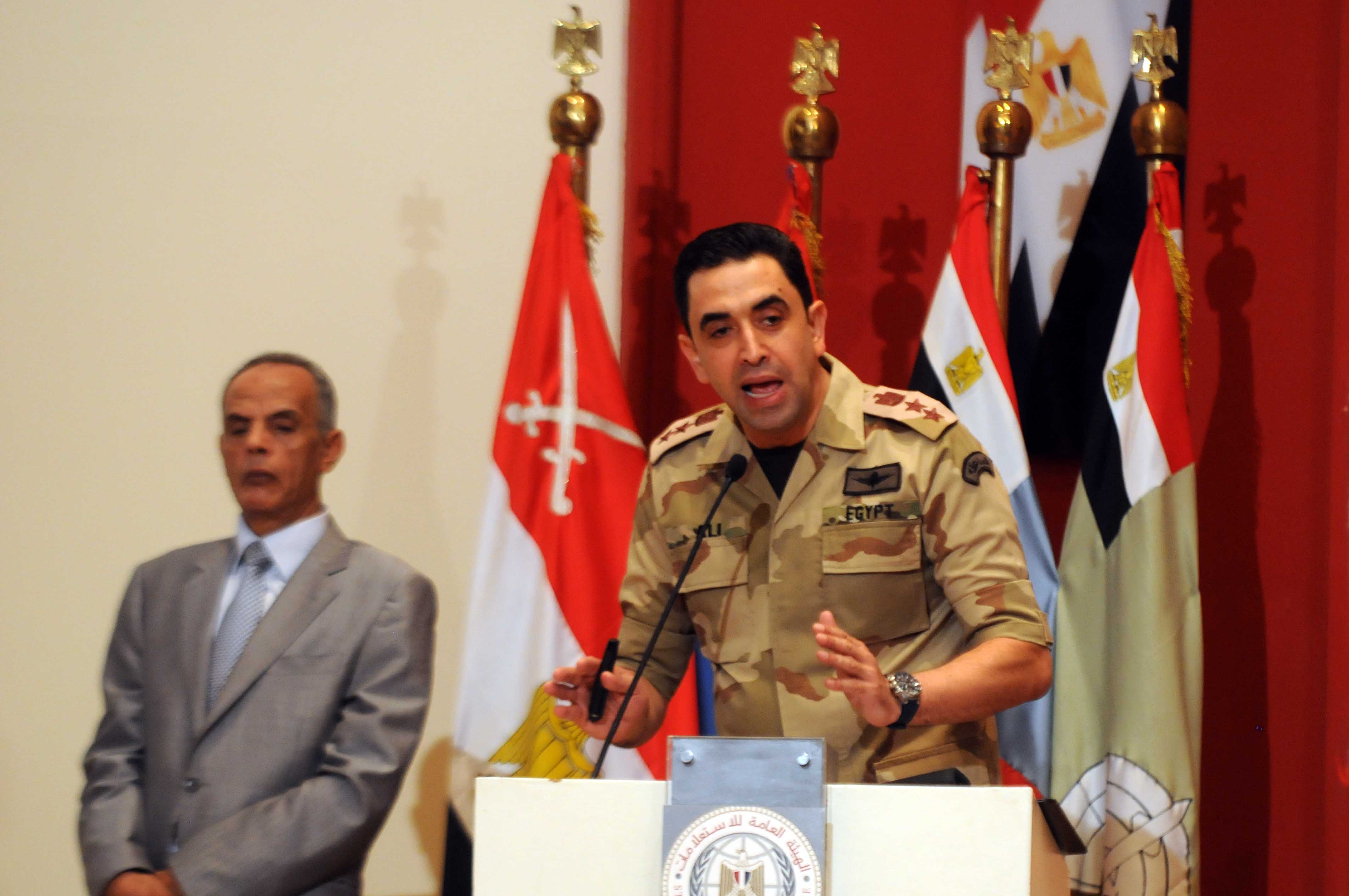 Military spokesman Ahmed Mohamed Ali said on Thursday that the story published by a Kuwaiti newspaper confirming Sisi's intention to run for presidency is just "journalistic speculations."
"They are not direct remarks made by Field Marshal al-Sisi, and they were loaded with inaccurate words and phrases, especially after being quoted by various means of media," Ali added in statement published to his official Facebook page.
"Secondly, Sisi's decision to run for presidency or not, is a personal one that he will make himself in front of the great Egyptian people, not others, through clear and direct words, which do not tolerate doubt or interpretation," he explained.
The military spokesperson called on local and international media to be careful about any news published about the Egyptian armed forces and its leaders, and not to make inaccurate speculations, especially during the period Egypt is going through.
Edited translation from Al-Masry Al-Youm