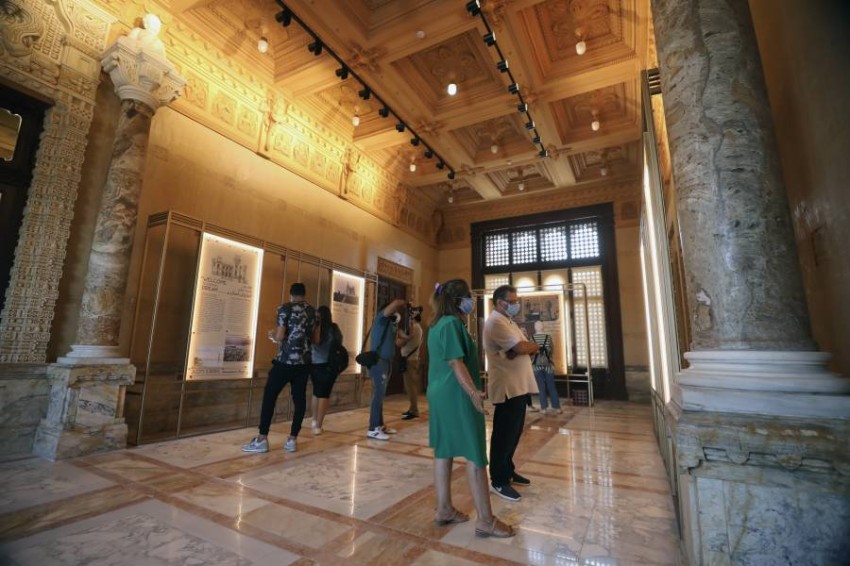 Approximately 700 people, including media correspondents from US, German, French, Chinese, Japanese, English, and Russian TV stations and newspapers, toured the recently opened Baron Empain Palace on Wednesday following its Monday inauguration.
The opening comes after the end of a renovation project to convert the palace into a museum narrating the history of Heliopolis.
Minister of Tourism and Antiquities Khaled al-Anany extended the palace's opening hours from nine am to six pm in response to strong public interest.
Due to precautionary measures against the coronavirus by the tourism ministry, Anany said that only 900 tickets will be sold per day through mid-July, with a maximum of 100 visitors allowed each day.
After mid-July the number of tickets sold will fall to 700 per day, with the palace's operating hours returning to nine am to four pm.
A maximum of 10 visitors are allowed in each palace hall, while a maximum of 15 visitors is allowed in the roof's panorama area. A tour of the palace building will take no more than 45 minutes.
Informational signs at the palace about health safety requirements that must be followed when visiting have been installed, alongside multimedia displays of pictures and documentaries on the palace, and the streets, buildings, shops, transportation and other aspects of life in Heliopolis at the time.