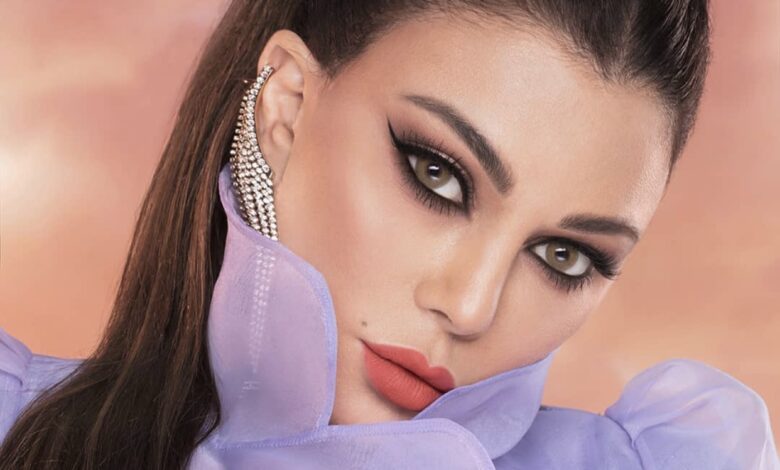 The revenues of films currently shown in theaters in Egypt recorded about LE574,000 on Sunday, with "Ashbah Europa"
topping the list with LE142,000 in revenues.
"Ashbah Europa" is starring Haifa Wehbe, Ahmed al-Fishawy, Mustafa Khater, Arwa Gouda, and Bassem Samra, written by Karim Farouk.
The script and  dialogue are written by Amin Gamal, Mohamed Aboul Saud and Sherif Yousry and the film was produced by Mohamed al-Waziri, and directed by Mohamed Hamaki.
"Kira Wal Gin" came in second with LE112,000 in revenues.
"Kira Wal Gin" is the highest-earning film in the history of Egyptian cinema, starring  Ahmed Ezz, Karim Abdel Aziz, Hend Sabry and Sayed Ragab, Ahmed Malik, Ali Qassem, Hoda al-Mufti, Mohamed Abdel Azim, Arefa Abdel Rasoul, and Tamer Nabil.
The film is inspired by the "1919" novel written by Ahmed Murad, who wrote the script and dialogue, directed by Marwan Hamed
"Tasleem Ahaly" ranked third with LE109,000 in revenues. The film is starring the Hisham Maged and the Donia Samir Ghanem. Ghanem returns to the cinema after three years of absence through this film. It is co-starring late actress Dalal Abdel Aziz, Bayoumi Fouad and Lucy, written by Sherif Naguib and directed by Khaled al-Halfawy. The events revolve around Lucy's chase of Ghanem, due to Lucy's strong love for Maged, forcing them to escape from her in order to marry.
"Amohom" movie ranked fourth with LE102,000 in revenues on Sunday. The film is starring Mohamed Adel Imam, written by Wissam Sabry, and directed by Hussein al-Manbawy. It is co-starring Ayten Amer, Hoda al-Mufti, Sayed Ragab, Mohamed Lotfy, Mahmoud Hafez, Mohamed Salam, Basem Samra, Riyad al-Khouli, Ahmed Khaled Saleh, Mohamed Tharwat, and al-Shahat Mabrouk.
"Bahebek" starring Tamer Hosny recorded LE88,000 in revenues. The movie is written and directed by Hosny who also made the soundtrack of the film. The film co-stars Hana al-Zahid, Hamdy al-Mirghani, Hoda al-Mufti, Medhat Tikha, and Tamim Abdo.
"The Mazinger Plan" earned LE13,000 in revenues. It is starring Yasmine Rais, Hamdi al-Mirghani, Mahmoud Hafez, Bayoumi Fouad, Hussam Dagher, Samaa Ibrahim, Mustafa Saafan, Ismail Farghali, Yasser al-Tobgy and Mohamed Radwan. The film is written by Walid Khairy, Mohamed Ismail Amin and Bebo, directed by Ramy Rizkallah, and produced by Ahmed Khaled Moussa.
"Al-Daawa Amma" earned LE5,754. It is starring Mohamed Abdel Rahman, Asmaa Aboul Yazid, Ahmed al-Fishawy, Sawsan Badr, written by Ahmed Abdel Wahab, and Karim Sami Kims, and directed by Wael Farag.
Edited translation from Al-Masry Al-Youm