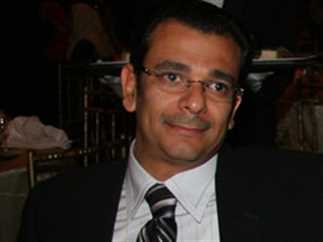 The Cairo Criminal Court acquitted son of Mubarak-era Minister of Information and former chairman of the Shoura Council Ashraf Safwat al-Sherif on charges of illicit gain and exploitation of power.
Sherif was previously sentenced to ten years of hard labor and a LE209.78 million fine to be returned to the state in absentia. He challenged the ruling and a court ordered his retrial.
Prosecutors referred the accused to court, in addition to his father and his brother Ehab, on charges of illicit gains of LE300 million. He was accused of exploiting his father's power to make these gains when he was Chairman of the State Information Service, Chairman of the Radio and Television Union, Minister of Information and the president of the Shura Council.
Prosecutors accused Safwat al-Sherif of exploiting his powers to buy state-owned properties including land, villas and residential apartments in multiple locations across Egypt at low prices in addition to obtaining land at the Great Bitter Lake. He was also accused of receiving gifts worth LE3.5 million from the heads of national newspapers in exchange for the retainment of their positions.
Edited translation from Al-Masry Al-Youm