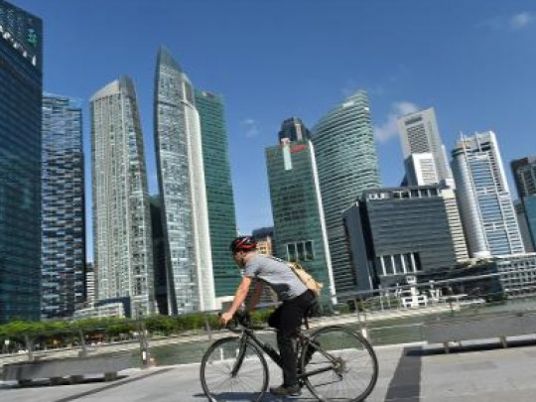 Asia's most visited cities such as Bangkok and Singapore are also the most vulnerable to declines in arrivals and any drop in tourism revenues because of their lack of diversification in visitors and growing dependence on Chinese tourists.
Asia was home to 70 percent of the fastest-growing cities by visitor arrivals last year, the annual MasterCard Global Destinations Index released last week shows, ranking the world's 132 most popular cities by international visitor numbers and spending. But the bulk of that growth was due to outbound travel from China, putting those Asian destinations at risk should Chinese tourists stay away as economic growth moderates further.
Last year, more than 13 percent of visitors to Asia-Pacific destinations were from China, the highest proportion among all foreign travelers and more than double the figure of just under 6 percent recorded five years ago. By comparison, Chinese tourists accounted for just 0.6 percent of all arrivals in London last year, according to the MasterCard data.
"As a source of tourists, China looms large and a lot of Asian cities have benefited hugely," MasterCard Chief Economist Dr Yuwa Hedrick-Wong told Reuters. "But they have grown to be very dependent on these tourists, and one must be cautious not to go down one path too far. You must diversify."
With tourism an important source of revenue for many countries such as Thailand in a weak global economy, cities that get tourists from multiple destinations are more "resilient". Less-diversified cities should actively court tourists from a variety of destinations through publicity campaigns or by offering a wide range of attractions that appeal to a broad international audience, Hedrick-Wong suggested. Istanbul, the world's sixth most popular with international visitors, is the most diversified, with half of its visitors coming from 33 cities. Top-ranked London is the second-most resilient, while top Asian destination Bangkok is 7th.