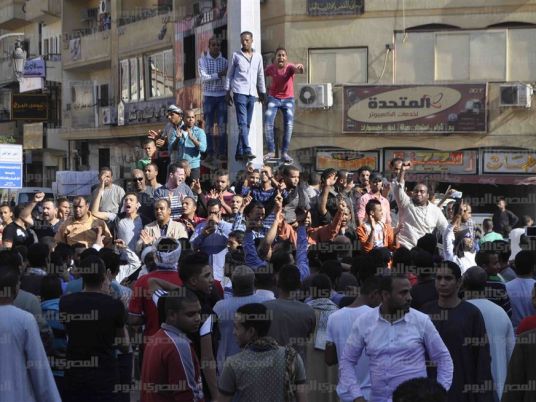 Residents of the village of Baarat, to the west of Luxor, held protests on Saturday against the alleged torture of a young man at Hurghada police station.
The protesters demanded an investigation into the incident, which they said left the victim paralyzed, calling for the policemen involved to be brought swiftly to justice.
Sayyed Aboul Wafa, 37, suffered a fracture that resulted in quadriplegia, according to Assiut University Hospital report.
Wafa accused low-ranking policemen at Hurghada police station of causing the injuring while torturing him.
According to Wafa, he was heading to work on a motorcycle when two low-ranking policemen stopped him and asked to see his license, which turned out to be expired.
The two officers then asked him to show them the drugs they claimed he was carrying. Wafa said he did not have any drugs, saying he could not afford to feed his children, so how could he afford to buy drugs?
Wafa said the two officers continued to insult and provoke him, then assaulted him and escourting him to Hurghada police station. In the police station, he says they continued to physically and psychologically asault him, under the pretext that he refused to allow them to search him for drugs.
Wafa was referred to the Hurghada Prosecutor, who ordered his release on bail.
However, when he returned from the Public Prosecution building to the police station prior to his release, he says he was beaten and tortured again. As a result, he fell into a coma and was paralyzed, Wafa said.
Wafa was transferred to Hurghada Hospital, and then Assiut University Hospital due to his poor health condition.
A security source with the Red Sea Security Directorate denied that any torture had taken place.
He stressed that the surveillance cameras at the police station showed the victim walking out of the station, adding that the Assiut University Hospital report attributed the injury to him falling from a car.
Edited translation from Al-Masry Al-Youm