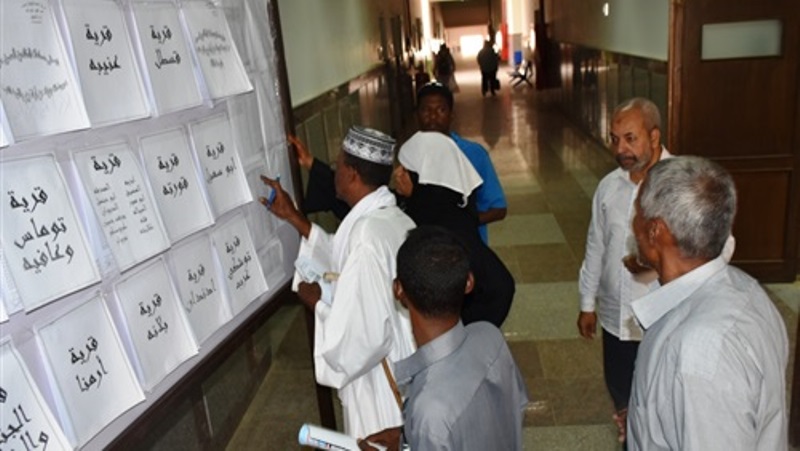 Aswan governorate on Saturday has named more Nubian beneficiaries for residential, agricultural and financial compensations following the establishment of the Aswan High Dam and Aswan Reservoir between 1960 and 1970, said The National Committee for Dispersing Compensations for Nubian beneficiaries.
The committee formed sub-committees to receive grievances for six days starting September 7 to 12, and form another committee to study the grievances on September 15.
The committee clarified that number of beneficiaries from the establishment of Aswan High Dam reached 6,350 Nubians including 1,740 Nubians asking for monetary compensations, 205 Nubians asking for apartments, 2126 Nubians asking to own agricultural land and 83 Nubians asking to benefit from the country's future development plans.
The committee also said that 2,009 beneficiaries from the compensations of establishing Aswan Reservoir asked to own housing land, and that 63 persons were excluded from receiving compensations.
The total number of Nubian beneficiaries is 11,716 while the number of those effected by the construction of the Aswan reservoir reached 3,851.
The government has also established 10 committees in the social solidarity units of Nasr al-Nuba, Kalabsha city to house compensation, with 16 committees in the agricultural associations, six committees in the west, east and south neighborhoods, the headquarters of Aswan's municipal unit and a committee in the headquarters of Aswan University to receive requests for the legalization of lands.
The Aswan Dam and reservoir were established  between 1960 and 1970 to increase rate of water flow behind the dam, which flooded 44 Nubian villages and displaced 18000 Nubian families in the aftermath.