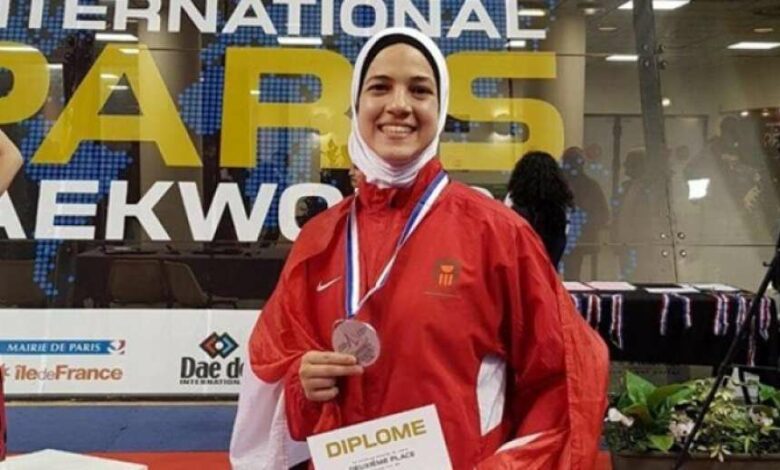 The head of the Egyptian delegation participating in the Tokyo 2020 Olympic Games Hesham Hatab on Monday picked Egyptian athletes Hedaya Malak, the Taekwondo champion who won bronze at the Olympic Games in Rio de Janeiro last year and Alaa Abu al-Qasim, a weapon champion who won silver at the London Olympic Games in 2016, to carry the Egyptian flag at the opening of the Olympic Games.
This choice is one packed with meaning, Hatab said, such as , motivating all players to perform their best and strive for achievements such as one day carrying their country's flag and walking at the forefront of the Egyptian mission.
Carrying the flag in the Olympic Games is a great responsibility, he said, and it was necessary  to confirm that the Egyptian mission includes champions who have toured in the Olympic Games and became worthy to lead the rest of the  players towards victory in Tokyo.