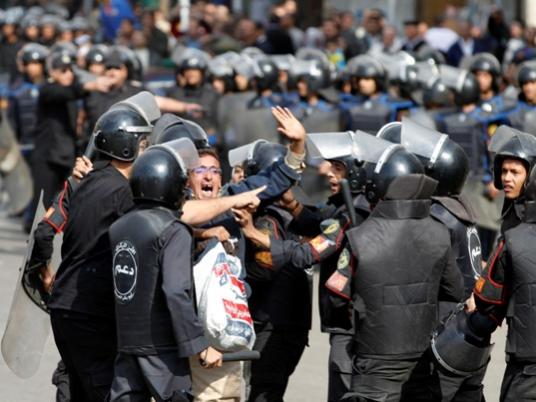 Egyptian Attorney General Abdel-Meguid Mahmoud on Monday released 67 defendants arrested in Tahrir Square clashes during the past two days. The prosecution charged the defendants with "resisting the authorities, disrupting of traffic, and inciting riots."
The Downtown Cairo and Qasr al-Nil prosecutions began questioning the defendants on Sunday after they were arrested in relation to ongoing clashes between security forces and protesters in Tahrir Square.
The events began on Saturday after Central Security Forces attempted to disperse a sit-in organized by victims of the January uprising, as well as a number of activists, which eventually led to thousands of protesters joining the sit-in in Tahrir Square.
The clashes have continued throughout the past three days, killing 22 and injuring some 1400.
Translated from the Arabic Edition