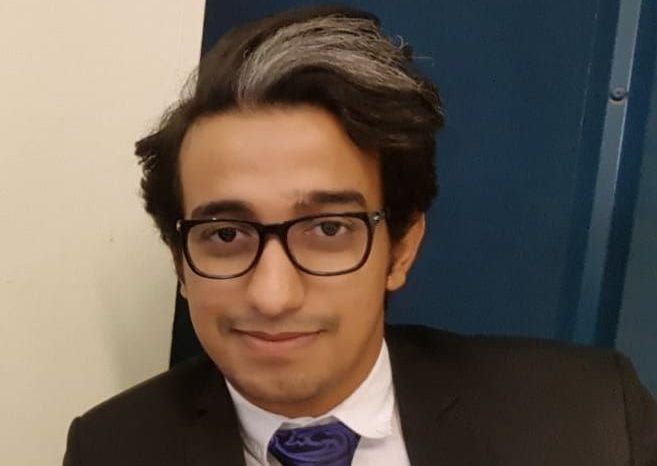 Due to confidential accusations against scholarship student Najm Al Iryani, the American University in Cairo (AUC) has terminated Iryani's enrolment and attempted his forced deportation to his home country of Yemen, according to posts by Iryani and the AUC Student Union on Facebook.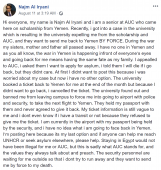 Iryani's case went viral after a frantic post from the airport on Saturday. He claimed that upon cancelling his scholarship, the university told Iryani that they would deport him to the war-torn country. Iryani reported protesting that he would "die", adding that "during the war my sisters, mother and father all passed away. I have no one in Yemen…and going back to me means having the same fate as my family."
The AUC has chosen not to comment on the reasons or legality behind the expulsion.
Iryani unsuccessfully appealed the university's verdict on asylum grounds, before the AUC booked him a ticket to Aden, Yemen. Najm then cancelled the ticket. "The university found out and banned me from leaving campus to force me into going to airport with police and security, to take the next flight to Yemen."
"They held my passport with them and never agreed to give it back," he added.
Two hours after Saturday's post, the Student Union stated on its Facebook page that it had negotiated Iryani's release with the Executive Director of the Security Office, allowing him "some time to further discuss his case." Upon picking Iryani up from the airport, the Union contacted "UNHCR representatives to study the situation and provide the best scenario for the student's asylum".
The Union condemned "raiding the student's dorm and forcefully demanding him to leave the country in such an offensive manner", stressing that "no one other than a governmental personnel has the authority or right to deport anyone on Egyptian soil."
It mentioned that it is "currently trying to reach an agreement with the university to allow Najm to access campus until resolving the issue at hand".
"The Student Union will continue to represent and protect all students' rights in all circumstances," the statement ended.