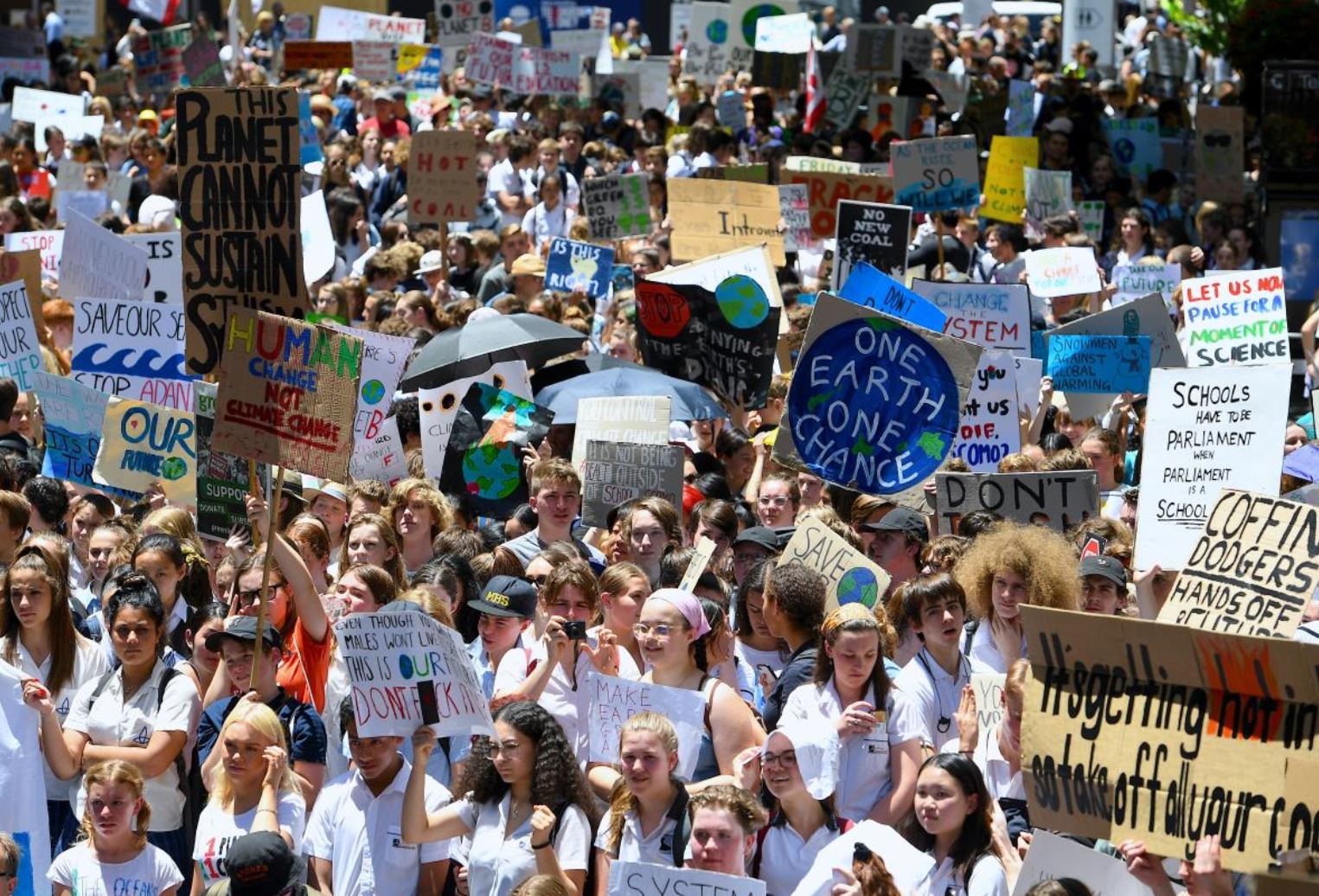 SYDNEY (Reuters) – Thousands of children walked out of school across Australia on Friday in protest against government inaction on climate change, prompting a rebuke from a minister who said they were setting themselves up for "failure".
Children, parents and teachers gathered in Sydney's central business district in the lunch hour, chanting "ScoMo's got to go", referring to Prime Minister Scott Morrison.
There were similar protests in Melbourne, Brisbane, Perth and elsewhere after students in the national capital of Canberra held a protest earlier in the week.
"This is just the beginning. This is our first strike, our first movement altogether… We will keep leading more campaigns until something is done," one of the protest leaders told the screaming, uniform-wearing crowd.
Australia is one of the largest carbon emitters per capita, in part because of its reliance on coal-fired power plants. Earlier this year, the conservative government also weakened its commitment to the U.N. Paris climate accord.
Energy policy has created deep fissures in the conservative coalition and climate change skeptics were a key force in deposing Malcolm Turnbull as prime minister in August.
Morrison has criticized the protests, saying he wanted more learning and less activism in schools, and Resources Minister Matt Canavan said the action was setting the children up for failure.
"Walking off school and protesting, you don't learn anything from that," Canavan said in a radio interview. "The best thing you learn about going to a protest is how to join the dole queue because that's what your future life will look like."
But teachers and parents at the protest said they believed the protests was significant for children's learning.
"This is as good an education as being in a classroom… I think this is a good way for kids to learn to be involved, to be active and to take some action for something that affects them directly," said Maria, a 39-year-old Sydney mother who accompanied her nine year-old son to the protest.