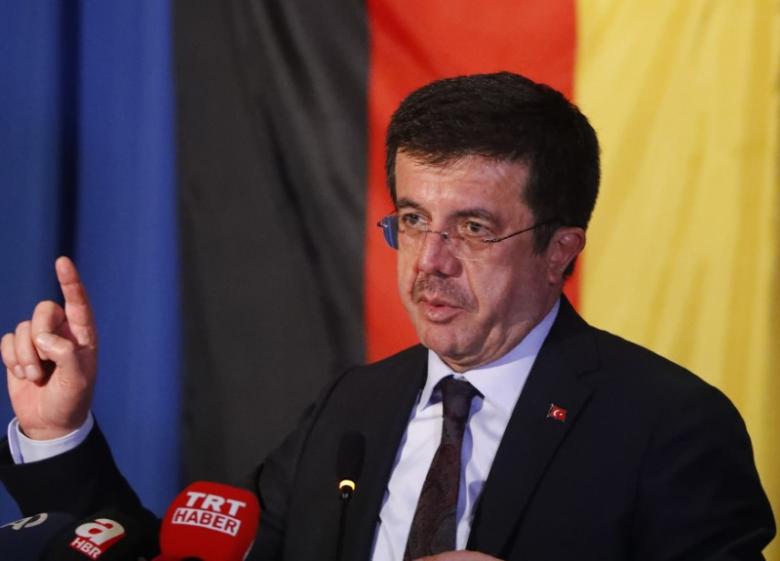 Austria has barred Turkish Economy Minister Nihat Zeybekci from entering the country to attend an event marking the anniversary of last year's failed coup in Turkey, a spokesman for Austria's foreign ministry said on Monday.
The planned event was "very big" and the visit represented a "danger for public order and security in Austria," the spokesman added. There was no immediate comment from Turkey.
The decision follows a similar move by the Netherlands, which said on Friday that Turkish Deputy Prime Minister Tugrul Turkes was not welcome to visit for a ceremony among Turkish expatriates to commemorate the anniversary.
Turkish President Tayyip Erdogan also complained last week that he was not allowed to speak to Turks in Germany during his visit to the country for a G20 leaders' summit, telling a newspaper that Germany was "committing suicide."
"I can confirm that (Austrian) Foreign Minister (Sebastian) Kurz has in fact forbidden the Turkish economy minister from entering the country," the spokesman for Austria's foreign ministry said, repeating comments he made earlier to ORF radio.
Austria has been one of the most vocal critics in the European Union of Turkey's security crackdown since the failed coup last July in which 240 people were killed. Vienna has repeatedly called for Turkey's EU accession talks to be stopped.
In the past year Turkey has jailed more than 50,000 people pending trial and suspended or dismissed some 150,000, including soldiers, teachers and civil servants, over alleged links with the exiled Muslim cleric Ankara blames for the coup.
Monday's decision also echoes a dispute in March between Turkey and several countries with large Turkish populations, including the Netherlands and Austria, which blocked pro-Erdogan rallies in the run-up to an April 16 referendum that granted him sweeping new powers.