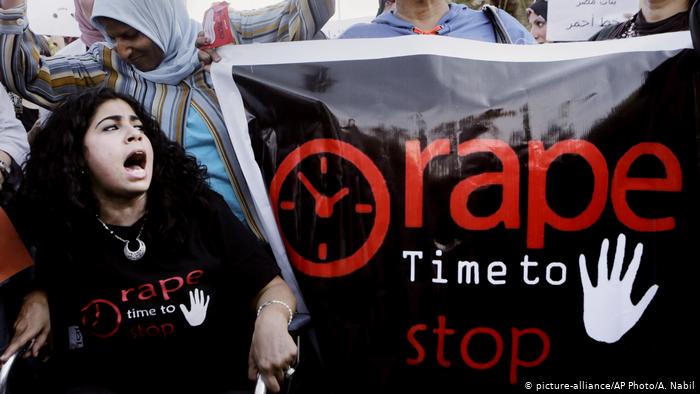 Lebanese security authorities on Saturday announced the arrest of three Egyptian fugitives wanted for raping a woman in the Fairmont Nile City Hotel back in 2014.
A statement issued by the General Directorate of the Lebanese Internal Security Forces (ISF) explained that it received a letter on Thursday from the Interpol office in Egypt listing the names of seven suspects who fled to Lebanon.
Immediately, orders were given to carry out the necessary investigations as specialized sectors in the Information Division began their procedures.
The ISF found that five out of seven suspects had entered Lebanon on previously and two of them had left, leaving only three of them still in Lebanese territory.
According to the statements, the fugitives were staying at hotels and had left their bags inside. Investigations eventually tracked their location down to the town of Fatqa, with security forces raiding the resident on Friday night.
All three suspects were arrested.
The Egyptian Public Prosecution on Sunday ordered a fourth defendant, Omar Hafez, to be detained pending investigations. Hafez was arrested on Friday, and the prosecution confronted him with the charges against him.
A fifth suspect involved in the rape case is being detained pending investigations since Thursday. Amir Zayed was arrested on Wednesday evening while attempting to flee the country.
Security sources told Al-Masry Al-Youm last week that several of the suspects in the case had recently left the country.
The sources said that the names of the suspects have been sent to all ports and airports after the Public Prosecution placed them on a travel ban.
Investigations into the case began after the Public Prosecution received a report on August 4 from the National Council for Women, accompanied by a complaint the victim had submitted to the council.
Attached to her complaint were testimonies provided by some regarding their knowledge of the incident.
The Fairmont Nile City Hotel's administration earlier in August offered its support to investigations regarding a gang rape that allegedly occurred in one of its rooms during a private party in 2014.
The hashtag #Fairmontcrime features testimonies claiming that eight young men raped a young woman after giving her GHB (gamma-hydroxybutyrate, also known as the date-rape drug).
The perpetrators also allegedly filmed the gang rape, after which they each signed their name on the victim's body and then used the video to blackmail her.
The hotel's administration assured that the hotel has been following online discussion concerning the incident, and is committed to helping the authorities.
Testimonies about the incident have circulated on social media, along with demands to arrest the suspects, all of whom belong to wealthy and influential families.
Edited translation from Al-Masry Al-Youm