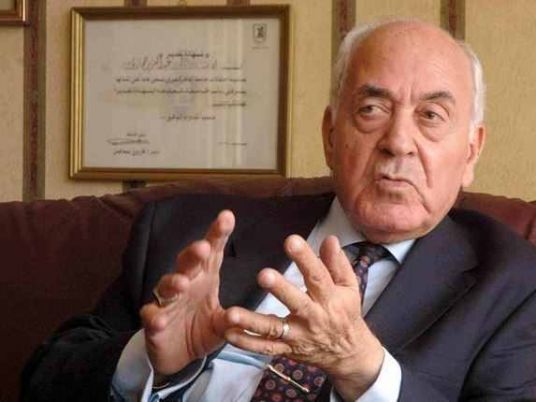 Egyptian-American activist, Aya Hegazy, said she will be re-establishing the Belady Foundation from the United States, this time focusing on child political prisoners, she wrote in an opinion piece published in the Washington Post on Monday.
"To support the Egyptians fighting for justice and good governance, I am establishing Belady in the United States. Once again, we will start with the most vulnerable — this time, child political prisoners. Only when they are free can people dream of a humane and well-governed society," Hegazy wrote.
Hegazy was acquitted by the Cairo Criminal Court in April, as well as all other defendants working for the Belady Foundation for the Street Children case, following nearly three years in pre-trial detention over charges related to the exploitation and abuse of children.
Hegazy said the establishment of Belady is considered her "life's accomplishment."
"I founded (Belady) with my husband in Egypt, it was an island of humanity that protected 40 street children who were abused, raped and shunned. But it was short-lived," she wrote.
The Belady case dates back to May 2014 when Hegazy and Mohamed Hassanein, Hegazy's husband were arrested following allegations that the NGO, which works with street children in Cairo, was involved in child abuse and was operating without the permission of authorities.
"In doing so, the Egyptian authorities destroyed my dream and the dreams of our 40 children — and proved that they are determined to crush anyone in Egypt who works for human rights," Hegazy said.
The arrests sparked massive criticism from local and international rights groups, which asserted the lack of evidence in the charges against Hegazy and the NGO. The long period in pre-trial detention, which exceeded the maximum of two years in remand as stipulated by Egypt's penal code, was also a point of contention.
"..Our cause is not lost. The police tried to use our case as evidence that NGOs are harmful to society, but their efforts backfired. Belady staff members, NGOs across Egypt, strangers from around the world and even President Trump rallied to our side," Hegazy said.
She added that the United States can do so much to support her new initiative like by providing human rights aid, "only if the regime advances human rights — and does not repress them."
"It should also use its leverage to advance human rights both publicly and in private meetings, as it has done in my case. The dreams of many young Egyptians are at stake," she concluded in her piece.