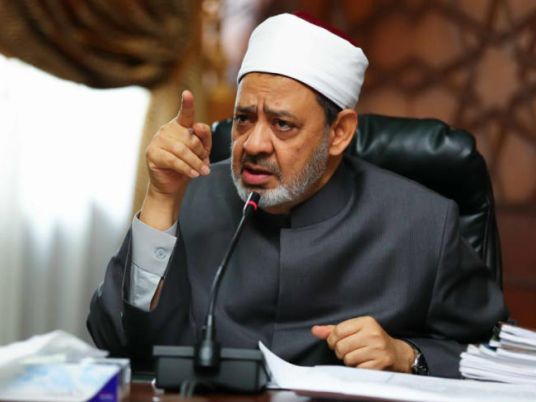 Al-Azhar Grand Sheikh Ahmed Al-Tayyeb on Friday criticized the unfair distribution of coronavirus vaccines worldwide during the closing session of the annual St. Egidio Internati Earth", the event saw the participation of religious leaders from Christianity, Islam, Judaism, Buddhism, Tenrikyo and more during the  annual meeting "Praying for Peace' held in Rome.
Held under the theme, "People as Brothers, Future Earth", the event saw the participation of religious leaders from Christianity, Islam, Hebraism, Buddhism, Tenrikyo, Hinduism, and Sikhism.
Tayyeb's speech was in the presence of Pope Francis, Pope of the Vatican, German Chancellor Angela Merkel, and religious leaders and representatives.
Tayyeb, who heads the Sunni Muslim world's main religious institution, said that the production of the vaccine and the philosophy of distributing it to the deserving was not done responsibly, leading to the deaths of five million people in less than two years.
This fatal flaw in the distribution system deprived entire continents from easily obtaining the vaccines.
Tayyeb added, "We know that recent statistics say that the proportion of those who received the vaccine from the population of Africa, the continent of gold and mineral wealth, is only two to three percent, compared to other continents where half or three-quarters of the population obtained their right to life due to the abundance of these vaccines".
He stressed that this crisis revealed a severe poverty of "duty, conscience and responsibility."
The Azhar Grand Sheikh lamented how the contemporary world has regressed despite efforts undertaken by the world's religious institutions, their symbols and leaders, to promote cooperation and good-will among people, and to prioritize the interests of the community over the interests of the individual.
He also lamented the lack of religious faith among people shown within the handling of the coronavirus crisis.