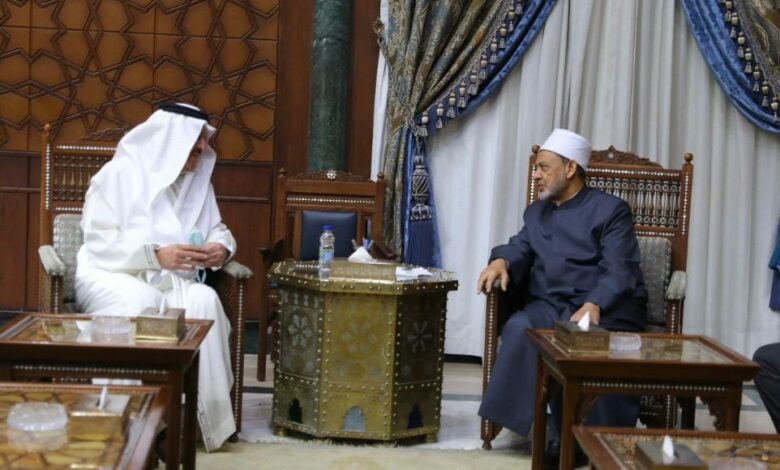 Al-Azhar Grand Sheikh Ahmed al-Tayyeb on Sunday received Saudi Arabia's ambassador to Egypt Osama Nugali, at the headquarters of the Al-Azhar sheikhdom to discuss various issues of common interest.
Tayyeb said during the meeting that "The Kingdom of Saudi Arabia occupies a great place in the hearts of Egyptians, Arabs and Muslims in all countries, and Azhar appreciates what the Custodian of the Two Holy Mosques King Salman bin Abdulaziz and the Kingdom is doing in serving the issues of the Arab and Islamic nation."
He expressed his appreciation for the great efforts made by the Kingdom of Saudi Arabia to serve pilgrims, and the keenness of the Custodian of the Two Holy Mosques to provide all the necessary support.
For his part, the Saudi ambassador expressed his appreciation for the efforts of the Grand Sheikh and Al-Azhar al-Sharif in serving the nation's issues and for his prominent religious and educational role.
Nugali said that the Saudi-Egyptian relations are characterized by a special nature and that Al-Azhar has an authentic role in spreading Islamic and Arabic sciences, and its positions are always present and witness to its moderation and its keenness on national unity, solidarity and stability.