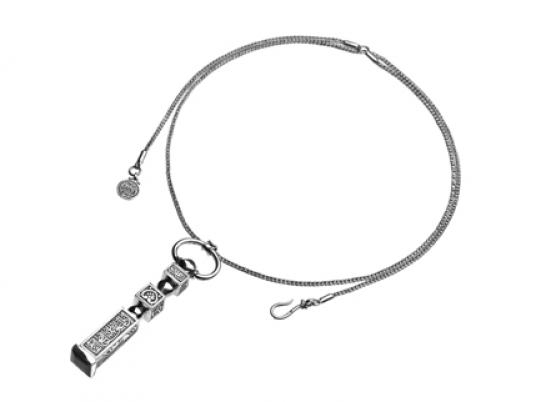 In a simple and chic event at Darb 1718 in Fustat, renowned jewelry design company Azza Fahmy celebrated the official launch of its design studio in association with Alchimia Contemporary Jewelry School in Florence, Italy. Artists, journalists and Azza Fahmy fans flocked to the event, sipping wine and munching on finger food.
Although the first semester at the Azza Fahmy Design Studio has already begun, the team was determined to put on a glamorous soiree. The studio offers its students a three-year program that includes both theoretical and studio work.
As well as cultivating new skills, the students will have the opportunity to participate in international exhibitions around Europe and attend selected courses at the Alchimia school in Florence. Students of all ages and nationalities are welcome to register for the course, in which selected internationally acclaimed instructors will be teaching to ensure an internationally approved curriculum. Students will have the chance to work with silver, gold and stones.
The studio is cozy and well-arranged. On the first floor, there is a reception and a small kitchen area, while the workshop and equipment are placed on the second floor.
The new school of art and beauty is located in Old Cairo on Qasr al-Shamaa Street, Fakhareen.
For more information, visit www.azzafahmydesign.com