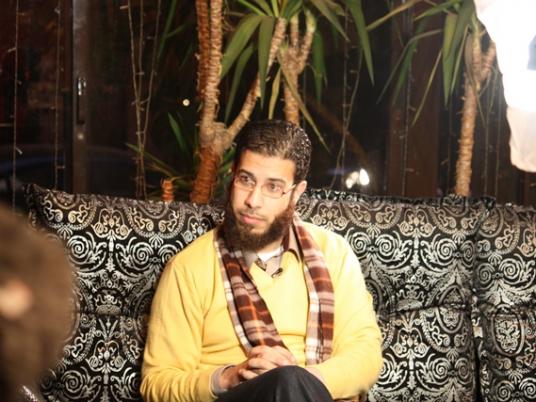 After seven years of screen absence, the popular cartoon "Bakkar" will be broadcasted on the Egyptian TV during the holy month of Ramadan.
"Bakkar" is an Egyptian cartoon featuring adventures of a young Nubian boy named Bakkar, along with his goat Rashida and his friends. So far, nine seasons of the cartoon have been broadcasted, five of them directed by Mona Nasrallah.
The cartoon was famous for its nationalist themes, particularly with the opening and closing song by the popular Nubian-Egyptian singer Mohammed Mounir.
"The new season of 'Bakkar' is expected to tackle the challenges of the technological era and the rapid changes that are happening every day," Amr Samir Atef, the cartoon's scriptwriter, told Egypt Independent.
Samir confirmed the cartoon will avoid any political connotations or events that happened during the last few years, claiming that "the events are changing rapidly and the process has not ended yet."
He added that the cartoon will be produced by Sherif Gamal, and that it will be designed in 3D technology to improve its visual quality.
Talking about the idea behind "Bakkar", Samir said that in 1997, Nasrallah told him that the head of government-owned television, Sohier al-Arby wanted to produce a five-minute cartoon about a child from Nubia, since 1997 was labelled as "the year of the Nubian child." Moreover, the authorities were focusing on the development of Upper Egypt at the time.
"She told me, 'We want to produce a cartoon to show the temples and the monuments of Nubia, featuring a little kid,'" he said.
He continued "I went home and the name which stuck in my mind was "Bakkar," since a Nubian mad I'd previously met was called like that".
Samir has used true stories from his own life to include them in the series. For example, he used to pick up his brother for a boat ride, so he made Bakkar go to school by boat.
"The five-minute movie finally was prolonged to 20 minutes, and 252 episodes were produced during nine years," he recalled.
Speaking to people who used to watch "Bakkar" when they were kids, Shaimaa Raffat (25) said that she is happy that the series will be back on the screen, but she is not sure whether it will be a success.
"Our attitudes and motives are completely different from those of the children of the current generation, who have millions of cartoons to choose from, so the new "Bakkar" may not add anything new," she said.
Dahlia Mohammed (23) believes that the series will succeed, provided it will stay away from politics.
Meanwhile, Mohammed Matar (24) said: "the ironic thing is that a new boy will have to do the dubbing, as without a doubt, the usual one has aged by now."