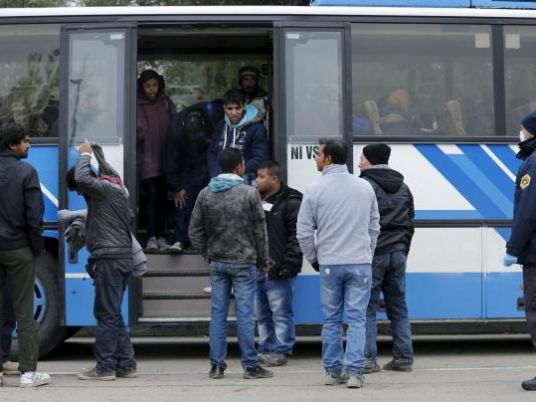 Balkan countries hoping to join the European Union fear their journey to membership of a club they see as offering prosperity and stability will face delays and uncertainty now that Britain has voted to leave.
Albania, Bosnia, Kosovo, Macedonia, Montenegro and Serbia, which endured war and upheaval in the 1990s, are all at different stages in joining the 28-nation EU.
The immediate reaction in Balkan capitals to Britain's referendum decision last Thursday was that EU membership efforts would continue undiminished.
Prime Minister Aleksandar Vucic said Serbia would stick to its "European path", aiming to complete accession talks by 2019.
Bosnia should not be discouraged by the British vote and must press on with EU integration, said Denis Zvizdic, chairman of Bosnia's council of ministers.
But there is now acceptance that the Brexit upheaval, which came with the EU already showing less enthusiasm about enlargement, is likely to delay accession for the Balkan hopefuls. Some felt they had lost a champion in London.
"Our fear is that following Brexit the enlargement process could be slowed down," said Maja Bobic, secretary-general of the European Movement in Serbia, a group that promotes EU values.
She said that as the EU negotiates Britain's departure, Brussels will be focused on how the bloc can be consolidated rather than enlarged.
Difficulties emerge
Difficulties for Serbia emerged as early as Monday when it failed to gain the support it needed from Britain for the next stage in accession negotiations. Serbian officials said technical reasons related to Brexit were the cause.
Bosnian Serb Prime Minister Zeljka Cvijanovic said aspiring members must accept that joining the EU will be delayed by Brexit "because it will take several years for the EU to consolidate and carry out the reforms it should have done years ago to prevent such things from happening".
Analyst Igor Gavran said Bosnia could expect political fallout from Brexit "because Britain was one of the countries that most openly supported the integration of Bosnia into the EU".
In Kosovo, European Integration Minister Bekim Collaku said that his country, which seceded from Serbia in 2008, had also lost a strong supporter of its EU bid.
"We know the big contribution Great Britain made towards building Kosovo's statehood and it will be difficult for another country to fill this vacuum," he told local media.
An Albanian official said his country had learnt that big crises such as the migrant issue, the euro and Greece distracted EU leaders from paying attention to the Balkans.
Montenegro's EU negotiator, Andrija Pejovic, was optimistic that membership negotiations could move forward as planned, but acknowledged matters were unclear.
"In the coming days we will see what position the EU bodies will take regarding this issue," he said.
For Macedonia, nothing has changed post-Brexit. Its EU bid remains blocked by a dispute with Greece over its name, which Athens says should belong only to its own province of Macedonia.