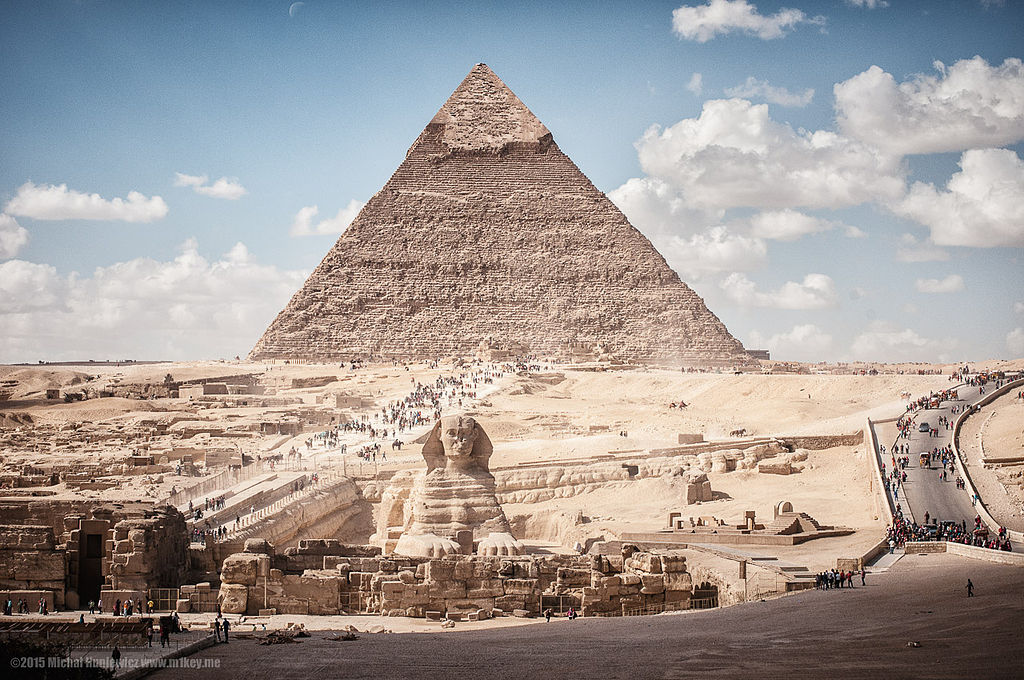 The BBC has written a comprehensive article highlighting why 2020 is the year to visit Egypt's capital city of Cairo – listing the eagerly awaited launch of the Grand Egyptian Museum (GEM) on top of them.
"I know that I will be able to see some amazing masterpieces for the first time in my life, as many have previously been kept in storage and now will be displayed at the new museum," Sayed Abed al-Razek, a local guide for Osiris Tours in Cairo told the BBC.
Constructed on approximately 500,000 square meters, the mega museum is located two km away from the Giza Pyramids and hosts the world's largest antiquities collection belonging to a single culture's heritage.
The article's travel writer, Lindsey Galloway, said that the city's residents believe that the GEM will significantly bolster the Egyptian tourism sector, thereby reviving the economy.
Beyond the GEM's anticipated opening, Galloway's article goes over numerous reasons as to why Cairo is an energetic city worth loving and visiting – with many factors lending to the city's dynamic spirit, such as its rich diversity of cultures, social classes and natural environments.
Lauren K Clark, an American writer living in Cairo for 10 years, said that Cairo is a massive city uniquely divided into several parts; each spot having its own vibes and culture.
"You have the modern, upbeat, club side. You have the rural, green, lush pastures side. You have the side where you feel like you are in the ancient times," Clark said.
Even through chaotic noisy streets buzzing with car horns, vendors selling snacks and people yelling amid jammed traffic, Australian expat blogger at Discover Discomfort Dana Hooshmand says living in Cairo comes with its own lively and exciting feel.
"It's overwhelming, but you can't help but feel alive," Hooshmand said.
Shifting to the food scene, the article explains how Cairo saw a remarkable change in its food market following the January 25th revolution, where a heap of new restaurants were launched; some inspired by foreign kitchens while others promote local meals such as Koshari.
As an example, Clark recommended the Road 9 street located in Maadi, claiming visitors will find whatever they'd crave there from Japanese to Egyptian food and hailing it as "the street of culinary dreams."
Clark also provided her feedback pertaining to the city's transportation. She praised it's ease of accessibility, being able to easily hail a taxi, ride a bus, tuk-tuk, train or call for an Uber.
Comparing the transportation's prices in Cairo with those in London, the article cites price comparison site Expatistan as showing how monthly transportation could cost 250 percent less than in London.
Clark advises those who are paying their first visit to Cairo not to stick to a fixed schedule while roaming the big city, stressing that "Cairo teaches you to just go with the flow and to savor the lessons learned along the way."
The article finally listed several must-go ancient touristic sites, such as Al-Azhar Mosque.
Bloomberg listed Cairo among its top 24 travel destinations around the world in its "Where to Go in 2020" list, with the newspaper's travel editors urging tourists to visit Egypt for the much-anticipated opening of the GEM in 2020.
Egypt topped The Independent's new travel recommendations list for 2020, with the newspaper also urging people from around the world to pay a visit to the GEM opening.
Cairo took third place on Lonely Planet's 2020 Top 10 Cities annual list, featuring it as one of the world's must-see destinations.
Egypt also topped Forbes' "Where to Go Next" list, in which the world-renowned magazine recommended 27 countries for adventure-loving readers to visit in 2020.
An official source from the Central Bank of Egypt said on November 2019 that tourism sector revenues have increased by 28 percent, jumping to $12.2 billion in the fiscal year 2018/2019 compared to $9.8 billion recorded during the previous fiscal year, the MENA news agency reported.