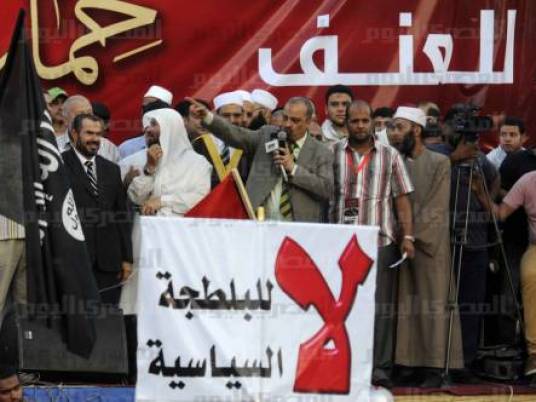 Sana Abdel Gawad, the wife of Muslim Brotherhood leading member Mohamed al-Beltagy, said that her husband and her son, both currently in jail, are exposed to abuse in prison.
She added that her son Anas is maltreated and is put in a small individual cell, just for being Beltagy's son.
I visited my son Anas today after he was deported to Abu Zaabal prison. The visit duration was several minutes or less," Abdel Gawad posted on her Facebook.
"I was surprised, and even shocked, that he was locked in a solitary cell," she went on. "Anas is treated as the young Beltagy, as if it were revenge against Beltagy and his family."
She then addressed those who she dubbed "coup-ers" saying, "I say that whatever you do, you will not weaken us, or cause us to bend. We will continue our revolution until its goals are fully achieved soon."
Beltagy is detained pending several cases related to inciting violence between supporters of deposed President Mohamed Morsy and his opponents, after the army ousted Morsy mid last year
Edited translation from Al-Masry Al-Youm