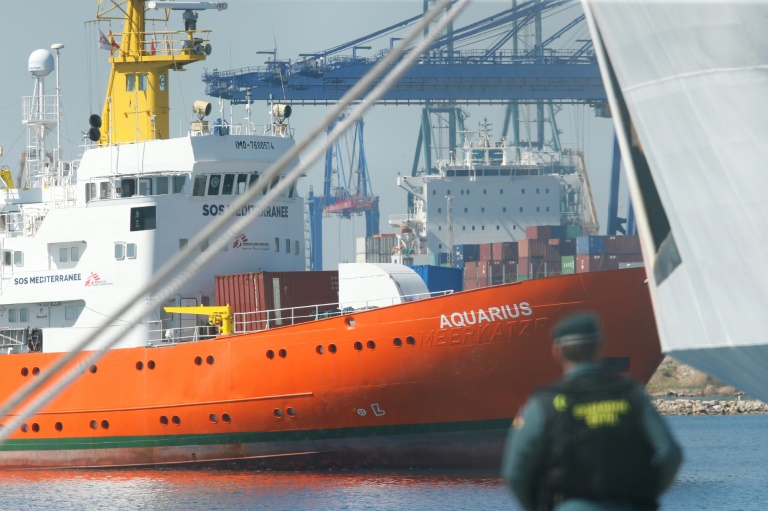 French charity SOS Mediterranee has lashed out at clothing giant Benetton over an advertising campaign featuring a photograph of migrants being rescued at sea.
"SOS Mediterranee fully dissociates itself from this campaign which displays a picture taken while our teams were rescuing people in distress at sea on June 9," it said on Twitter Tuesday.
The picture — published online and in newspapers, according to the NGO — showed migrants in a dinghy wearing red life vests with the logo "United Colors of Benetton" at the bottom.
The "dignity of survivors must be respected at all times," said SOS Mediterannee. "The human tragedy at stake in the Mediterranean must never be used for any commercial purposes."
"SOS Mediterranee does not give its consent for any commercial use of its pictures."
Benetton published two publicity photographs on its Twitter account featuring migrants, one credited to SOS Mediterannee and another to the Italian news agency ANSA.
A ship operated by SOS Mediterannee, the Aquarius, rescued 630 migrants in the Mediterranean last week. The vessel was caught in a major row after Italy's populist government refused to allow the migrants to disembark.
The migrants, among them scores of children, were eventually taken to Spain.
Italian group Benetton, which posted the largest loss in its history of 180 million euros ($210 million) for 2017, has been criticized in the past for its shock publicity campaigns.
Campaigns showing an AIDS patient, a black woman breastfeeding a white child and even former pope Benedict kissing a senior Egyptian imam have all sparked controversy.