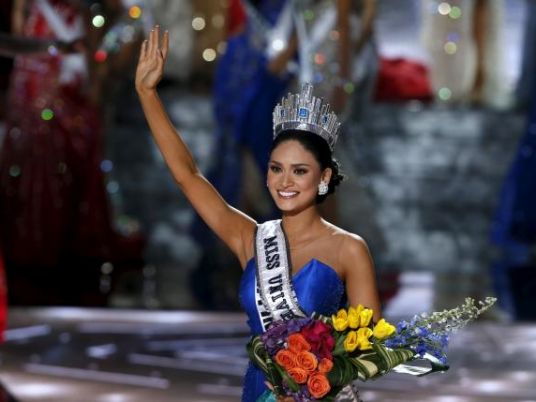 The Bibliotheca Alexandria hosted on Sunday the world beauty queens participating in the competition of the Miss Environment, as part of a campaign to promote tourism through tours by beauty queens in different governorates under the supervision of the Ministries of Tourism and Antiquities.
Amal Rizk, General Coordinator of the Miss Universe contest, said that the world beauty pageant aims to revive tourism and the economy in Egypt.
Rizk stressed that the beauty queens were very impressed by the places they visited in Egypt, adding they would promote tourism in Egypt through the publication of videos on their social networking pages about the places they visited.
Miss Costa Rica, the crowned Miss Universe queen of last year, said beauty queens from different countries had a distinct experience in Egypt, which they plan to spread to promote tourism.
She added that Egypt is a "jewel", and that the coutry has witnessed great development since last year, especially with respect to promoting tourism and taking care of the environment.
Miss USA said that she was very happy to visit tourist attractions in Egypt, pointing out that Egypt has a great deal of civilization and culture and offered a very unique experience for her personally. She added that she would transmit that wonderful experience to people in her country.
Meanwhile, Miss Japan said that she was very happy to be in Egypt, especially because since this is her first visit to a foreign country. She described her experience in Egypt as rich due to Egypt's different culture and beauty.
Miss Russia, on the other hand, stressed that Egypt is a popular tourist destination in her country and that a large number of citizens are eager to visit Egypt and see the Pyramids. Russians feel no danger in visiting Egypt, she said, adding that she expects a large number of tourists to come to Egypt soon.
The Miss Environment contest aims to promote tourism in Egypt, through videos made by the beauty queens with each speaking in the language of her own country.