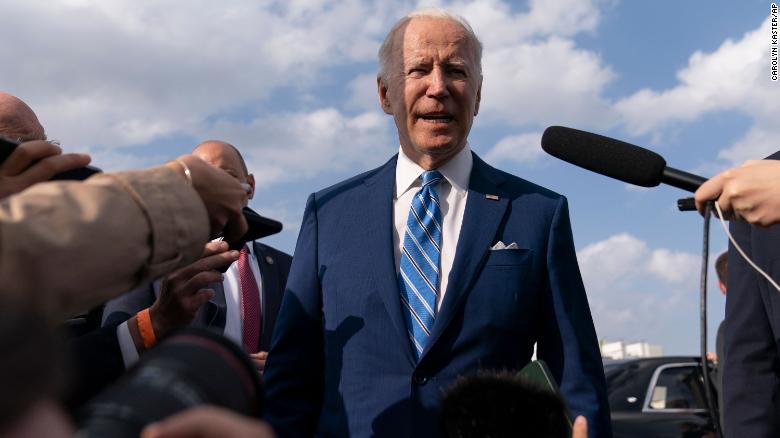 President Joe Biden reiterated that he was not announcing a change in US policy when he had said that Russian President Vladimir Putin "cannot remain in power."
Speaking to journalists in March, Biden added he was not walking back his remarks on Putin. The remarks caught American and international officials off-guard, sending the White House into clean-up mode over the weekend, according to CNN.
"I just was expressing my outrage. He shouldn't remain in power, just like, you know, bad people shouldn't continue to do bad things," Biden said in response to a question from CNN's Kaitlan Collins at the White House.
"But it doesn't mean we have a fundamental policy to do anything to take Putin down in any way."
Two days after Biden's return from Europe, the improvised comment made at the end of an address in Warsaw about Putin — "For God's sake, this man cannot remain in power" — has hovered over the White House.
The White House and Biden have repeatedly tried to downplay the remark. The administration and allies say Biden wasn't calling for regime change to remove Putin from power. Rather, they argue that Biden was saying Putin cannot be allowed to exercise power over neighboring nations.
"I was talking to the Russian people," Biden said at the White House when asked by Collins why he ad-libbed the line.