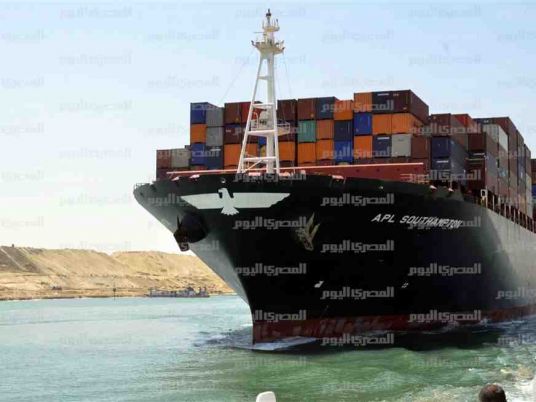 One day ahead of the grand opening of the new Suez Canal expansion, a Bloomberg
report
says there is no real evidence of a pressing need for the new Suez Canal, especially as shipping has yet to recover from the 2008 global financial crisis that hammered shipping indices.
The report elaborated that the number of vessels passing through the canal does not exceed the 20 percent with only 2 percent higher than a decade ago which reflect slower global trade growth, according to analysts.
Data
from the International Monetary Fund expects global trade growth to average 3.4 percent in 2007-2016, compared with 7 percent over the previous decade.
Meanwhile, Michelle Berman, the head of operational risk at BMI Research, a unit of Fitch Group told Bloomberg that speed is not the issue for container shipping, but rather that there are more ships relative to demand. Exacerbating the problem are vessels that are continually being built larger and larger for the Asia-Europe route, she said.
Bloomberg said that at least 8 percent of the world's vessels use the Suez Canal, since it saves distance and time from using other routes which would make the canal always be attractive according to Neil Atkinson the head of analysis at Lloyd's List Intelligence.
"Traveling from Singapore to New York through Suez reduces the distance by 19 percent compared with the route via the Pacific and the Panama Canal. From the Persian Gulf to Rotterdam, Suez saves 42 percent by removing the detour around the Cape of Good Hope," the report said.
However, Bloomberg says that the government has not made "viability studies" to public inorder to illustrate the ways of receiving returns on the LE64 billion in investments.
In order for the Egyptian government to reach its targeted traffic goal, global trade would have to rise 9 percent a year, according to a
report
released on Monday by Capital Economics, which is very unlikely given the IMF estimate of only 3.4 percent over 10 years.