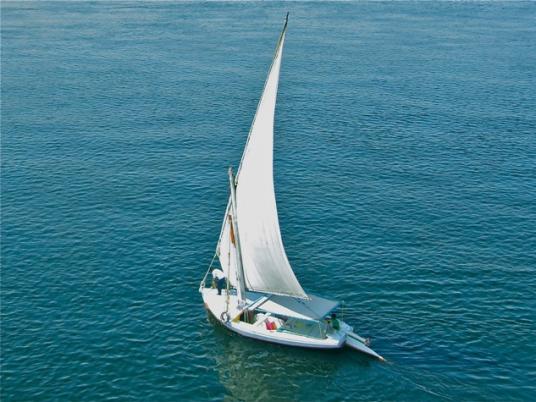 The Ministry of Water Resources, Irrigation and Electricity in Sudan announced that the Blue Nile, the main river of the Nile, recorded the highest level of water in the last 100 years, surpassing the flood in 1946. The levels of the White Nile and Blue Nile was reported at 17.14 meters in Khartoum, a record high due to heavy rain in Ethiopia.
The ministry warned, in a statement on Monday evening, of serious floods over the next two days, flooding large areas of Khartoum and 12 other states in the north and center of the country.
Water level showed an increase above the annual average in the Blue Nile, due to rain and floods during the past few days, Director of the Nile Forecast Center of the Egyptian Ministry of Water Resources and Irrigation, Eman Sayed, confirmed.
The benefit to Sudan from the rainwater is limited, she added, the flat Sudanese terrain prevents water from reaching the riverbed.
The heavy rainfall in Sudan has caused severe flooding in some areas, Sayed said, pointing out that this weather change will increase water in Lake Nasser in Egypt in the coming few days.
According to Sayed, 85 percent of water flowing into the Egyptian Nile comes from the Ethiopian plateau during this season, beginning the first of August and ending in October, .
So far, the flooding is within the average rate, despite heavy clouds above the Ethiopian plateau. The flood will show its semi-final results next month, she sxplained.
Although the Nile recorded its highest rise at the confluence of the Blue and White rivers in Sudan, the floods will not have an impact on the High Dam in Egypt, sources said.
Edited Translation from Al-Masry Al-Youm