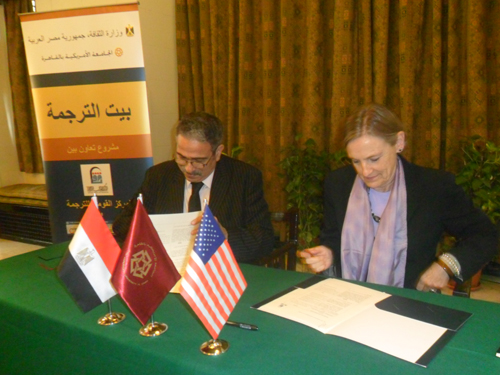 Blumberg Grain said on Wednesday its high-tech silos, the first phase of a wheat storage development project in Egypt, were not used to store any grain in this local harvest season despite being delivered on time.
The announcement comes as Egypt, the world's largest wheat importer, is investigating alleged fraud in its local purchases of the grain. The general prosecutor said last week that some local wheat was bought by the government in paper transactions only and not physically delivered.
"Unfortunately, operating the systems during the wheat harvest season was held up by lack of permanent electrical power," Blumberg said in a statement.
The storage systems of the grain logistics company were expected to process and monitor about a quarter of the domestic crop for the first time in the 2016 season.
But Blumberg said state-owned Holding Company for Silos and Storage, which is responsible for installing the electrical connections to the storage sites, had failed to do so.
Many of the sites are still not powered on, and none of them are equipped with main power line stabilizers to prevent voltage shocks to the equipment, the company said.
Egypt contracts with private-sector suppliers to store and deliver wheat to government mills, as the government says it lacks adequate capacity to stockpile the grain.
But the practice has been called into question this year after an unusually high procurement figure prompted allegations of possible fraud from top industry officials, traders and members of parliament and led to a re-count that is underway.
Egypt's parliament set up a fact-finding commission to look into the allegations of corruption in wheat procurement. The General Prosecutor has also ordered travel bans, froze the funds and arrested several private silo owners suspected of corruption.
Blumberg said its silos were designed to prevent such fraud from taking place.
"One of the key benefits of the Blumberg Grain system is that it will combat corruption, through the use of electronic scales that ensure fair and accurate weights, barcodes that digitize the inventory, continuous digital audits of the system that call out discrepancies, and a security system that can investigate and identify the perpetrators," it said.
The first phase of the project delivered 93 shounas (open-air storage sites) and a second phase was expected to be approved in May that would enable the high-tech silos to handle the entire Egyptian crop by 2018.
But Blumberg said the second phase of the project had been delayed, "due to a slow moving bureaucracy."
"It is surprising to Blumberg Grain that the Ministry of Supply has not moved faster on this mega project or the major investment program for Egypt," the statement said.
Egypt's supply ministry said in the latest procurement season which ended in June it bought nearly 5 million tonnes of local wheat from farmers, the second-highest figure on record and well above the 3-3.5 million tonnes per year farmers had delivered in the past decade.