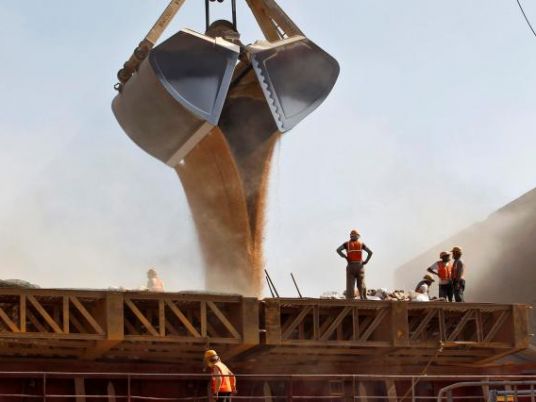 European wheat futures edged lower on Friday, pressured by earlier weakness in Chicago as hefty global supplies continued to hang over the market despite hopes of renewed import demand from India and Egypt.
Benchmark December milling wheat on Euronext settled down 0.75 euro, or 0.5 percent, at 161.25 euros a tonne. The contract was up more than 1 percent for the week after hitting a two-week high of 162.50 euros on Tuesday.
CME Group's December EU wheat contract settled down 0.50 euro, or 0.3 percent, at 162.75 euros a tonne, as it maintained its premium over the rival Euronext contract.
Volumes remained light in European futures as the market lacked clear direction and physical activity was also muted.
"Volatility is low and wheat prices seem to have found their range," Alexandre Boy of consultancy Agritel said.
India's announcement on Friday that it was reducing its import duty on wheat was seen as a positive demand sign as the country tries to cover its needs after a disappointing harvest.
The resumption of purchases by Egypt, the world's biggest wheat importer, in a tender on Thursday also promised to alleviate large international supplies.
But reaction was tempered by caution over whether Egypt would follow through on changes to its import terms after a standoff with suppliers over a zero-tolerance policy on grain fungus ergot.
"The market will want to see wheat ships unloaded without ergot problems in coming weeks in order to achieve a return to confidence," a German trader said.
French cash market prices were showing a firmer trend, reflecting limited supplies after this summer's French harvest which showed very poor yields and mixed quality that fell short of requirements for some end-users.
"Exporters who need to cover their needs are having to take into account inland cash premiums which are rising in milling and animal feed markets," a French broker said.
"Given a limited amount of supply that meets standards and with producers already well advanced in sales, offers are pretty thin."
German cash market premiums in Hamburg were little changed as attention transferred from nearby delivery in September to October.
Standard wheat with 12 percent protein content for October delivery in Hamburg was offered for sale little changed at 1 euro over the Paris December contract. Buyers were seeking 0.5 euro under Paris.
"There is little interest any more in September delivery and the focus is turning to October," the German trader said. "Overall demand remains weak."