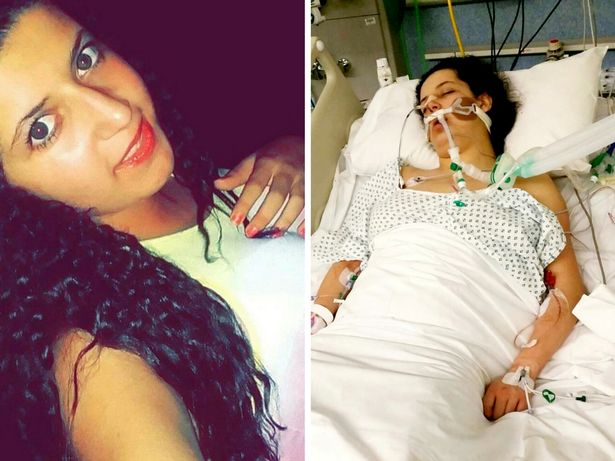 Mariam Mostafa's father, Mohammed Mostafa, said in impassioned comments on Saturday that he is unable to bury his daughter's dead body after the police in Nottingham, UK, notified him that he must wait for three months to bury her.
The 18-year-old Mariam Mostafa was attacked in central Nottingham on February 20 by a group of young women leading to her death. Friends and relatives alleged that the attack was racially motivated.
Mostafa, 50, added that he is "angry" and "upset" because Nottingham police delayed the decision of delivering him the dead body, although evidence is available to continue the investigation.
Mostafa said, "How can I sleep after what happened to my daughter!" He added "it is unfair to keep Mariam's body in the refrigerator of the dead, waiting for the decision, while those who caused what happened to her are released," UK newspapers The Daily Mail and Metro reported.
He continued, "I am in prison in my home with my family. I want to return to a normal life after burying my daughter." Mostafa said that the police would have the right to carry out further investigations if the crime's circumstances were unclear.
He also said the evidence is available, including camera recordings and hospital documents of her case.
Recently, Alaa Abed, an Egyptian parliamentary delegation who visited the UK to follow up on the case of Mariam under the chairmanship of the head of the Commission on Human Rights, held a meeting with Dalia Youssef, head of the Egyptian-British Friendship Association, to review the results of the visit which touched on the incident of the death of Egyptian student Mariam Mostafa Abdel Salam after the attack in Nottingham.
The delegation visit to the UK began on Wednesday March 21 and continued until March 25.
As for the feedback from UK officials, Abed said that they all pointed out that it will take time to prepare a forensic report on the incident.
For his part, MP Ismail Nasreddin, who participated at the delegation, noted that the case has two sections, the first is the attack on student Mariam in Nottingham on February 20. He said that in his personal opinion there is a clear racist motivation in the attack, despite British investigators denying such a link.
He also added that there was deliberate medical negligence in the treatment of Mariam, who died on March 14, approximately three weeks after the attack. She appealed to the hospital doctors to take care of her due to her heart problems, but they insisted on discharging her from the hospital.