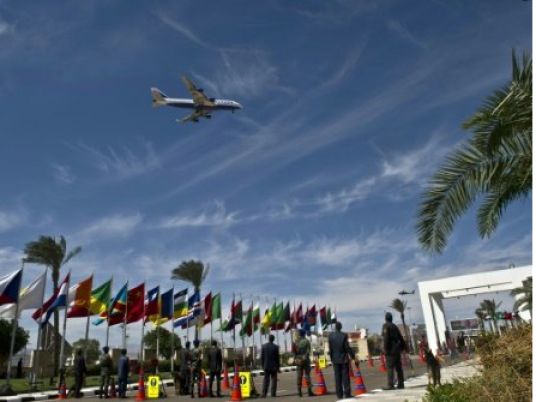 Britain is working "actively and urgently" to resume flights to the Egyptian resort of Sharm el-Sheikh following the downing of the Russian plane over Sinai last month that killed all 224 people on board, the government said on Thursday.
A delegation of British aviation and counter-terrorism experts has spent the past two days meeting Egyptian authorities in Cairo to work out how best to tighten security and allow flights to and from the Red Sea resort to resume.
"Our talks have shown very encouraging progress," Britain's Ambassador in Egypt, John Casson, said in a statement, adding Prime Minister David Cameron had conveyed the message that Britain would work "actively, urgently and in detail" with the Egyptian authorities to get flights back to normal.
"We now have a strong basis to agree a shared plan in the days ahead, and to return British flights as soon as possible."
Sharm el-Sheikh is a major destination for British tourists, with a number of budget and charter airlines, including Easyjet, Thomson Airways and Thomas Cook Airlines, carrying visitors to the resort over the busy end of year season.
The Russian passenger jet crashed shortly after leaving Sharm el-Sheikh airport on Oct. 31. Islamic State militants have claimed responsibility, saying a bomb was smuggled on board the aircraft in a soft drink can.
Britain, Russia and other countries suspended flights after the crash. While some have resumed travel to Sharm al-Sheikh, Britain sought deeper reassurances about the security arrangements at the airport.
The ambassador said Britain's goal was to protect its own citizens while not damaging the Egyptian economy.
"A strong Egyptian economy with a strong tourist industry, at the strategic heart of this vital region, is a national interest for Britain," he said. "Recent events have shown that every country must take every possible step to protect their citizens."